Back to Press Releases
FOR IMMEDIATE RELEASE (March 23, 2020)
As COVID-19 Pandemic Intensifies, J.J. Keller Helps Businesses Respond and Cope with Free Resources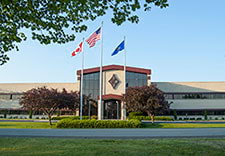 Neenah, WI - Recognizing that COVID-19 is greatly affecting businesses of all sizes from all industries, J.J. Keller & Associates, Inc. has developed a new online resource page to help employers navigate these challenging times.
The COVID-19 Preparedness Resources Page offers a variety of free informational materials to help businesses keep their operations going, including:
COVID-19: Action Plan for the Workplace online training which helps managers address business operations and employee concerns
articles such as 7 Tips for Supervising Your New Remote Workers
Coronavirus and Your Workplace whitepaper
webcasts like COVID-19: An Employer's Response
regulatory information specific to transportation companies.
"As you strive to prevent the spread of this pandemic and adjust your work arrangements, we are here to help," said J.J. Keller President & CEO Rustin Keller. "Our experts are closely monitoring every change and will keep you up to date so you can keep your employees safe and your business moving forward."
For access to these informative resources, visit JJKeller.com.
About J.J. Keller & Associates, Inc.
J. J. Keller & Associates, Inc. is the nation's leading provider of regulatory, safety and compliance solutions, serving more than 600,000 customers, including 90% of the Fortune 1000® companies. Organizations of all sizes rely on our expert insights to help create safe work environments and simplify the complexities of regulatory compliance. Our diversified portfolio of solutions and services including online management tools, publications, training, forms, supplies, consulting and professional services is trusted to safeguard workers, reduce risk and build operational confidence. As a privately-held, family-owned company since 1953, we are committed to helping protect lives every day. www.jjkeller.com.
For more information, contact: