Back to Press Releases
FOR IMMEDIATE RELEASE (January 7, 2020)
Time's Up on Compliance with FMCSA's Drug & Alcohol Clearinghouse Rule
J.J. Keller Offers 4 Solutions to Help Motor Carriers Comply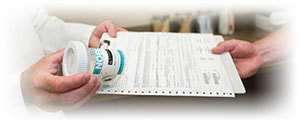 Neenah, WI - As of January 6, 2020, motor carriers must query the Clearinghouse database to identify drivers who are prohibited from operating a motor vehicle due to drug and alcohol violations. This must be done for each new driver hire and annually for existing drivers.
Motor carriers must also report certain DOT drug and alcohol violations to the Clearinghouse database and provide information to their drivers about the database.
"Based on the many questions we have been receiving, it's obvious that most motor carriers are eager to understand their roles within the Clearinghouse," said J.J. Keller subject-matter expert Kathy Close. "And they want to make sure everyone within the organization, from managers to HR personnel to drivers, are all trained on their respective roles. The typical motor carrier wants to make sure information is provided to and requested of the database in accordance with the rules to ensure that only qualified drivers are operating its commercial motor vehicles."
J.J. Keller offers a number of solutions to help motor carriers comply with clearinghouse requirements:
Drug & Alcohol Clearinghouse: What Drivers Need To Know online training course helps educate drivers who are subject to FMCSA drug and alcohol testing on the Clearinghouse, including what information is provided, the process to challenge inaccurate information in the system, and their responsibilities for granting consent to their employers for queries.
Drug & Alcohol Clearinghouse Service handles all of the tasks required to be compliant with the Clearinghouse Rule on a fleet's behalf, including managing new hire and annual queries, reporting violations, and more.
DOT Drug & Alcohol Program Management Service also handles those tasks, in addition to managing all of a fleet's testing program requirements.
Driver Qualification File Management Service handles all of the Clearinghouse tasks (with the exception of reporting violations), in addition to managing a fleet's DOT driver documents.
For more information, visit demo.JJKellerTraining.com/Clearinghouse or call 800-327-6868.
About J. J. Keller & Associates, Inc.
J. J. Keller & Associates, Inc. is the most respected name in safety and regulatory compliance. Since its beginning as a one-man consulting firm in 1953, the company has grown to over 1,500 associates serving more than 600,000 customers — including over 90% of the Fortune 1000® companies. The company's subject-matter expertise spans nearly 1,500 topics, and its diverse solutions include ELogs and mobile technology; training via online courses, streaming video or DVD; online management tools; managed services; consulting services; online and print publications; forms and supplies.
Transportation professionals rely on J. J. Keller's in-house expertise and wide selection of products and services to reduce risk and improve regulatory compliance, performance management, and operational efficiency. For more information, JJKeller.com.
For more information, contact: