FMLA leave is not a vacation
Posted September 4, 2015
Janine, an employee with a history of job performance issues, requested Family and Medical Leave Act (FMLA) leave for a couple weeks due to migraines. Janine's doctor provided a note saying that the patient was to be excused from work for the two weeks for "FMLA vacation." The leave was approved, since the employee had taken leave for this same issue (migraines) in the past.
About a month after the leave was over, Janine's supervisor learned from an administrative assistant that a few days after Janine left on her FMLA (vacation) leave, Janine's stepfather had stopped by the workplace. When asked how Janine was doing, the stepfather told the administrative assistant that Janine was fine, and was on a cruise with her husband.
Word of this revelation got around to members of management, who began to question whether Janine was properly using FMLA leave. They sent a letter to Janine's doctor asking for more information to make a better-informed FMLA determination. While waiting for the doctor to respond, the employer sent a letter to Janine, advising that it was considering taking disciplinary action against her based on a number of allegations of misconduct, including the potential misuse of FMLA leave.
Soon thereafter, they received the doctor's clarifying information, which did not indicate that Janine was unable to work because of her condition for the two weeks in question (the FMLA vacation). Therefore, the employer denied the FMLA protections for the absence. Shortly thereafter, Janine was terminated. Janine sued, arguing that the leave was part of a treatment plan to alleviate the effects of stressors in the workplace, which had been causing her headaches.
The court didn't buy Janine's argument, since Janine presented no evidence that she was unable to perform the functions of her position during the leave. Neither Janine nor her doctor could show that the doctor ever placed Janine on any type of treatment plan for her migraines (he was a dermatologist and had treated her at one point for a cyst removal).
Employees are entitled to FMLA leave only for times in which they must be absent from work to receive medical treatment (when leave is taken for their own serious health condition). Janine's leave, however, did not appear to be medically necessary and, therefore, was not protected by the FMLA. It appeared simply as a vacation. The cruise, by the way, was prearranged.
On a side note, be careful when contacting an employee's doctor directly; in many situations, employers need to obtain the employee's permission.
Fitterer v. State of Washington Employment Security Department, No. 2:14-CV-0101, U.S. District Court, Eastern District of Washington, July 31, 2015.
---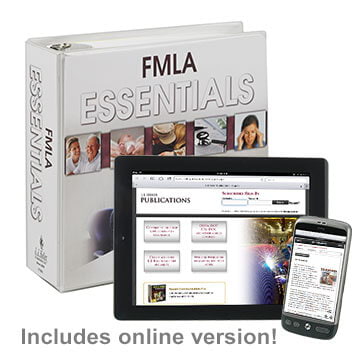 J. J. Keller's FMLA Essentials Manual uses clear, conversational language to help you understand the FMLA (Family and Medical Leave Act) requirements.
---
J. J. Keller's FREE HRClicks™ email newsletter brings quick-read human resources-related news right to your email inbox.