PHMSA Proposes Changes to the HMR
Posted June 9, 2023
The Pipeline and Hazardous Materials Safety Administration (PHMSA) intends to update the Hazardous Materials Regulations (HMR) through proposed rulemaking HM-215Q. The proposed rulemaking is intended to harmonize the HMR with international regulations and standards by adopting various amendments. Harmonization facilitates international trade by minimizing costs and other burdens of complying with multiple or inconsistent safety requirements for the transportation of hazardous materials.
PHMSA is asking all interested parties to comment on the proposed changes by July 31, 2023. Comments on the proposed changes can be made through the Federal Rulemaking Portal.
Proposed changes
Below are more noteworthy changes PHMSA plans to include with the HM-215Q proposed rule:
Incorporating references to international regulations, including the International Civil Aviation Organization (ICAO) Technical Instructions, the International Maritime Dangerous Goods (IMDG) Code, and the United Nations (UN) Model Regulations.
Updating the Hazardous Materials Table (HMT) by adding, revising, or removing certain proper shipping names, hazard classes, packing groups, special provisions, packaging authorizations, bulk packaging requirements, and aircraft maximum quantity limits.
Removing the phaseout date (January 2, 2023) from the transport provisions for polymerizing substances to allow for continued use of the provisions.
Removing the exceptions provided for small lithium cells and batteries for transportation by aircraft.
Removing the requirement to include a phone number on the lithium battery mark.
Removing the requirement to have a lithium battery test summary for button cell installed in equipment.
Lowering the temperature threshold at which transport of certain materials in portable tanks requires temperature control.
Clarifying the requirements in §173.167 for ID8000, consumer commodity material.
Updating references related to valve protection for cylinders during transportation.
This article was written by Michael Atkinson of J. J. Keller & Associates, Inc.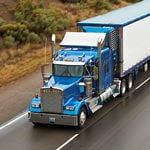 Looking for more on transportation safety?
Get the information and products you need to stay on top of industry changes and comply with regs.