Bereavement leave should not be considered as FMLA leave
Posted March 11, 2016
Eustace, the HR manager, was saddened to hear that Loretta, a long-time employee, had lost her husband to cancer. Loretta asked for a week of leave beyond that allowed under the company's bereavement policy, but unfortunately, Loretta had no more accrued paid time off available. Eustace began to think of options, and wondered if Loretta could take time off under the Family and Medical Leave Act (FMLA) to handle her husband's passing.
While the FMLA entitles eligible employees to job-protected leave to care for a family member with a serious health condition, if the family member dies, the serious health condition no longer exists.
A federal court expounded on this. An employee failed to inform her employer of her own serious health condition and simply told her employer that she needed time to arrange her ex-husband's funeral and be with her daughter, who was distraught over the death. The court concluded that bereavement leave or absence from work following the death of a family member is not protected under the FMLA.
If, however, Loretta's grief worsened into a serious health condition such as anxiety or depression, she could be entitled to FMLA leave for her own serious health condition. Or if, as in the court case, Loretta had a daughter whose grief worsened into a serious health condition, Loretta could be entitled to FMLA leave to care for her daughter.
Otherwise, Loretta's extra leave would not be considered FMLA leave, and Eustace should not count it as such. Eustace could, however, provide Loretta the time off, but he should review related past practices to be consistent. Another course of action could be to allow coworkers to donate some of their accrued paid time off to Loretta. Such donations could have tax considerations. The Internal Revenue Code provides that, except as otherwise provided by law, gross income means all income from whatever source derived.
Employers may establish a leave-sharing plan under which employees who suffer "medical emergencies" may qualify as recipients of leave surrendered to the employer, or deposited in an employer-sponsored leave bank, by other employees. The amounts the employer pays to a leave recipient pursuant to the plan are included in the gross income of the recipient, and are considered "wages" for purposes of the Federal Insurance Contributions Act (FICA), Federal Unemployment Tax Act (FUTA), and income tax withholding, unless excluded therefrom under a specific provision of the Code.
Lacayo v. Donahoe, 2015 WL 3866070 (N.D. Cal. June 22, 2015).
This article was written by Darlene Clabault of J. J. Keller & Associates, Inc.
---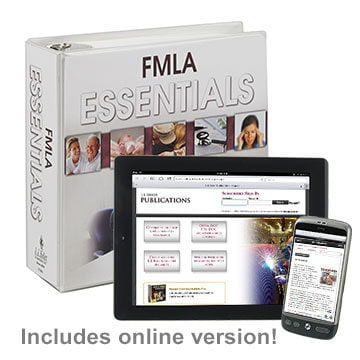 J. J. Keller's FMLA Essentials manual helps HR pros understand and comply with the requirements, control costs related to leave taken and minimize the law's potential disruption to their organizations' operations.
---
J. J. Keller's FREE HRClicks™ email newsletter brings quick-read human resources-related news right to your email inbox.