Back to Press Releases
FOR IMMEDIATE RELEASE (April 28, 2016)
J. J. Keller & Associates, Inc. Earns Prestigious NPTC Allied Member of the Year Award
Honored for leadership and dedication to the private fleet industry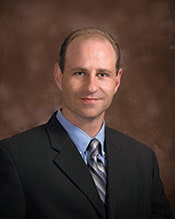 Neenah, WI - J. J. Keller & Associates, Inc. announced today that the company was presented with the NPTC Allied Member of the Year Award during the National Private Truck Council (NPTC) Education Management Conference & Exhibition in Cincinnati, Ohio, on April 24, 2016.
"We are proud to present J. J. Keller & Associates, Inc. with this award for their continued investment and support of the NPTC and the private fleet industry," said Gary Petty, president and chief executive officer for NPTC. "As a five-star allied member, J. J. Keller provides unparalleled support to NPTC and its members through its committee involvement, educational webcasts, sponsorships, and participation in our Executive Leadership Program."
Rustin Keller, executive vice president and chief operating officer for J. J. Keller & Associates, Inc., said, "I'm honored to accept this award on behalf of our company and our 1,400 associates nationwide who take our relationship with you — our private fleet customers — seriously. Operating on a philosophy of shared responsibilities and shared results, our associates play a critical role in the success and support of our customers and the entire private fleet industry."
J. J. Keller has been dedicated to the transportation market for more than 60 years, bringing innovations and solutions focused on solving customers' changing regulatory compliance needs.
"My grandfather, our company's founder, would be extremely proud to see this acknowledgement," said Keller. "We are honored to support the NPTC and greatly value our relationship."
About NPTC
The National Private Truck Council is the national trade association representing interests of the private fleet/corporate transportation and distribution field. The association focuses on information sharing, professional networking, advocacy, education, and the promotion of sound, ethical business practices and standards. For more information, visit nptc.org.
About J. J. Keller & Associates, Inc.
Since its beginning as a one-man consulting firm in 1953, J. J. Keller & Associates, Inc. has grown to become the most respected name in safety and regulatory compliance. Now over 1,400 associates strong, J. J. Keller serves over 560,000 customers — including over 90% of the Fortune 1000® companies. The company's subject-matter expertise spans nearly 1,500 topics, and its diverse solutions include E-Logs and mobile technology; training via online courses, streaming video or DVD; online management tools; managed services; consulting services; online and print publications; forms and supplies.

Transportation professionals rely on J. J. Keller® in-house expertise and wide selection of products and services to reduce risk and improve regulatory compliance, performance management and operational efficiency. For more information, visit JJKeller.com.
For more information, contact:
Mary Borsecnik
Corporate Marketing Communications Specialist
J. J. Keller & Associates, Inc.
1-800-843-3174, ext. 7050
Email: mborsecnik@jjkeller.com