Free Personal Conveyance Guidance Brief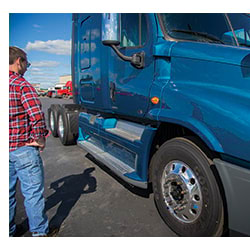 The recently published FMCSA guidance on personal conveyance provides additional flexibility for fleets that choose to allow their drivers to utilize off-duty driving or personal conveyance.
This 2-page Personal Conveyance Guidance Brief explains how enforcement personnel will evaluate the use of personal conveyance and gives 15 specific examples of when the use of personal conveyance is and is not legal.
Fill out the form to download your free Guidance Brief now.