Don't Risk It.


Reserve Your ELDs Now!
Breathe easy knowing your electronic logging devices (ELDs) will arrive when you need them.
If you're waiting until the December 18, 2017, ELD mandate deadline gets closer before making the switch to electronic logging, we have an easy way to be sure everything is taken care of in time...
J. J. Keller® ELD Reserve It Plan*
Reserve your J. J. Keller® ELDs today for:
Guaranteed hardware availability
Shipment of your ELDs between November 1-10, 2017
No service fees until January 2018*
No hassles. No worries. No risk.
*Offer ends 10/31/17.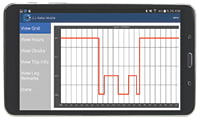 Simple, Flexible, Affordable ELogs
J. J. Keller® ELDs are part of the J. J. Keller® Encompass® Fleet Management System, which is designed to make the transition to ELogs easier on you, your drivers and your budget.
Reserve your ELDs today! Call us at 855-693-5338 or fill out the form and an ELD Specialist will contact you.