Free Visual Learning Whitepaper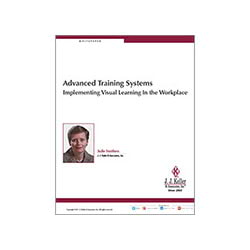 Advanced Training Systems: Implementing Visual Learning In the Workplace
If you want training to be part of a robust safety program, you need to take advanced steps during training. Visual aspects of learning such as demonstrations, observations, posters, signs and other visual cues play a key role in helping trainees retain and practice what they've learned.
This free whitepaper covers steps you can take to enhance your training programs:
Having clear, observable performance objectives
Taking advantage of adult learning styles
Providing follow-up coaching and reminders
Evaluating training effectiveness
Fill out the form to download your FREE visual learning whitepaper.