Labor Law Poster Questions? No Problem!
We're ready to help!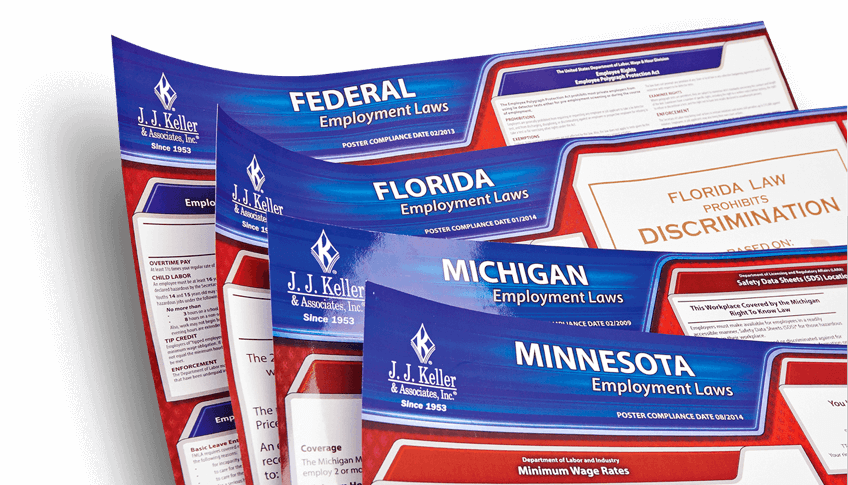 Labor law posting requirements can be confusing. Just when you think you have a handle on which posters are required, the regulations change! How can you keep pace? J. J. Keller is the answer.
Our experienced team can help you gain a better understanding of what you need to do to satisfy the requirements.
Plus, if you operate in multiple states and/or are responsible for multiple locations, we can help keep all your locations in compliance!
Just fill out the form to get the help you need!