Interested in learning more about this service? Call
833-708-4633

to talk with a compliance specialist today!
Safe & Smart Driver Training Program
Let us help create a proven safety & compliance training program for you to train your drivers and help them succeed.
Read more.
Protect the success of your drivers with the J. J. Keller® Safe & Smart Driver Training Program. This in-depth, hands-on program features a comprehensive curriculum designed to train your CMV drivers to be safer and more professional.
Drivers will learn how to:
Drive a commercial motor vehicle (CMV)
Understand the CMV regulations that apply to them
Drive defensively on the road
Provide professional customer service
Overall Benefits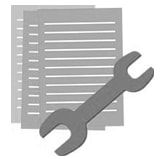 Customization
Our team will work with you to create a program based on the unique needs of your company, your cargo and the vehicles you operate.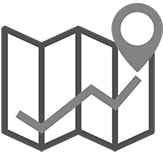 Nationwide Presence
We have trainers available around the U.S. so training can occur onsite at your location(s) or anywhere nationwide.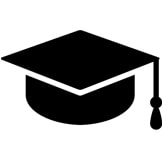 Blended Training
Our training includes interactive online courses and peer-to-peer classroom, range and road experiences, allowing us to improve your drivers' understanding.
100% approval rating for trainer's attitude, teaching style, knowledge and preparedness.
How The Service Works
To meet the unique needs of the drivers in your operation, choose from one or more of the program's 4 offerings:
New Hire — New Driver Training

Comprehensive training covers everything new drivers need to succeed.

24 full-length courses

6 hours
10 hours
2 hours

New Hire — Experienced Driver Training

Robust refresher training ensures experienced drivers meet your safety standards.

24 condensed courses

3 hours
2 hours
1 hour

Defensive Driving — Recurring Training

Refresher training reminds existing drivers of key safety behaviors.

8 defensive
driving-specific courses

2 hours
4 hours

(or 4 hours of
road experience)

4 hours

(or 4 hours of
range experience)

Driver Coaching

Topic-specific micro-learning quickly addresses negative driving events.

1 corrective action course

(for 1st offense)

2 condensed courses

(for 2nd offense)

1 full-length course

(for 3rd offense)

optional refresher

(for additional offenses)

optional refresher

(for additional offenses)

optional refresher

(for additional offenses)
Online Courses
These courses will help your drivers understand the regulations and best practices of being professional drivers. Each course ends with a quiz to ensure drivers understand the topic.
Online Courses Include:
Becoming a Professional Driver
Control Systems
Vehicle Inspections
Identifying Malfunctions
Basic Control
Backing & Parking
Railroad & Highway Crossing
Roadside Inspections
Handling Cargo
Hours of Service
Fatigue & Wellness
Post-Crash Procedures
Shifting
Human Trafficking
Routing & Trip Planning
CSA
Defensive Driving

Visual Search
Communication
Distracted Driving
Speed & Space Management

Night Driving
Extreme Conditions
Hazard Perception
Skid Control
Classroom Experience
Drivers will learn from seasoned instructors with years of driving experience in an interactive, onsite classroom environment. Training concludes with a proctored exam to verify that your drivers understand the content.
Classroom Experience Covers:
Customer Service & Professionalism (content will be tailored for your company and your industry based on our initial consultation)
Proctored Exam
Review of Online Courses:
Defensive Driving
Roadside Inspections
Hours of Service
Fatigue & Wellness
Skid Control, Recovery & Other Emergencies
Post-Crash Procedures
Human Trafficking
CSA
Handling & Documenting Cargo
Trip Planning
Range Experience
This hands-on training gives your drivers the chance to apply their knowledge and skills in a closed-course environment featuring low student-to-instructor ratios. This can take place at one of your locations with your vehicles, or we can select other locations and vehicles for you.
Range Experience Covers:
Inspections & Vehicle Knowledge

Vehicle Inspections
Malfunction Diagnosis
DVIRs
Maintenance
Backing Maneuvers

Straight Line Backing
Offset Backing
Parallel Parking
Curve Backing & Docking
Serpentine Backing
Basic Controls

Control Systems
Communication
Shifting
Railroad & Stop Lines
Road Experience
Drivers will practice safe driving skills and defensive driving awareness during behind-the-wheel training. It's followed by an on-the-road test which meets the FMCSR road test requirements to prove each driver's ability to be safe and professional.
Road Experience Covers:
Road Qualification Test
Public Road Observation & Coaching
Road Test
The average cost of an injury crash is $270,222. The cost of a fatality crash has skyrocketed to $4,988,379.
– 2018 American Transportation Research Institute
Getting Started
We'll work with you to define your company's safety training needs and understanding how those needs fit within your overall safety program. This includes:
Consultative Training Needs Assessment
To determine the most effective driver training program for your operation, we'll evaluate:
Driver metrics and performance
Most common and serious crashes
Crashes by driver segment
Average cost per crash
Driver turnover rate
Vehicle class
Safety Program Consultation
Using an assessment of your company's driver policies and procedures, we will pinpoint areas for improvement and recommend initiatives to support your driver training program. Areas we'll focus on include:
Driver Hiring
CMV Training
Policies & Procedures
100% of drivers are likely to recommend the program to friends or relatives.
Testimonials
Wonderful, patient & understanding trainer. Very knowledgeable and taught at a comfortable pace.
Trainers are amazing! Very professional and still provided a fun learning environment during the course that would otherwise be stressful.
I feel more than ready to do my job safely & efficiently.
The trainer is very knowledgeable and easy to learn from. She showed me a number of new helpful tools that have never been taught to me in my 4 to 5 year career as a driver!
Best part was the work / training environment. Definitely left this course a lot more confident than when I started it. Thank you to this team.
99.5% of drivers feel confident in their abilities upon completing the course.
Product Questions & Answers