J. J. Keller Product Support Services
Products and solutions to keep your business safe.
Read more.
Since 1953, organizations of all sizes have turned to J. J. Keller for innovative safety products and services they can rely on to safeguard workers and reduce risk. As the undisputed industry leader, we're committed to uncompromising quality and superior service — and this shows through our unmatched selection of first-class products, all carefully designed to meet the latest regulatory requirements.
Our Knowledge. Your Advantage.
COMPLIANCE EXPERTISE: Our subject-matter experts closely monitor regulations, industry trends, and best practices to ensure our products are compliant and relevant. They take complex information and break it down into useful, easy-to-digest content that will help you navigate compliance waters.
CUSTOMER SERVICE: When safety, compliance and risk are on the line, there's no substitute for customer service that truly serves. Our team of customer service reps will answer your questions, address any concerns, and collaborate on the best ways to fulfill your company's specific needs.
Imprinting & Personalization
Whether you want to add your logo to a product, convey a specific message, or add extra security, trust J. J. Keller for affordable personalization.
IN-HOUSE CAPABILITIES:

Imprinted SAFEGEAR® PPE
J. J. Keller® cable & bolt seals
Custom signs and labels
Imprinted forms
Labor law posters
Handbooks

OTHER CUSTOM PRODUCTS:

Seals
Tags
Document holders
And more!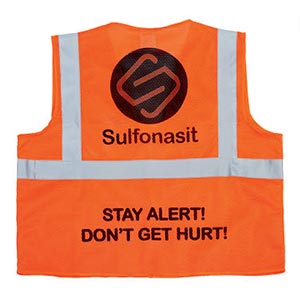 Fulfillment Services
Product shortages, order backlogs, shipping/delivery delays, and price insecurity can put a strain on businesses and lead to a disruption of normal business operations. Don't let supply chain instability affect your company! Turn to J. J. Keller Fulfillment Services to ensure you have the supplies you need when you need them. Every day, we help companies like yours mitigate risk, reduce downtime, and maintain compliance by managing regular delivery of the supplies they need
PERSONAL ACCOUNT MANAGEMENT
A dedicated Account Representative pays close attention to your inventory levels, location needs, and on-time delivery.
IN-HOUSE PRODUCTION
We produce many essential safety solutions in house. Our production process is fast and accurate, so we'll have your inventory of key compliance materials on hand and inventoried quickly.
INVENTORY MANAGEMENT
We hold and manage your inventory and schedule regular shipments so you don't need to remember to place your order each time. We proactively monitor product use to ensure an out-of-stock situation doesn't happen!
VOLUME-BASED PRICING
Because you can order large quantities without having to manage them, you can save money with volume-based pricing.
MULTIPLE SHIP-TO LOCATIONS
We can handle the delivery of supplies based on the requirements of each location. Multiple shipping requests are never a problem!
Nearly 95% of orders are shipped the same day, getting products into customers' hands as quickly as possible!
Products You Can Trust
Keep your employees safe, compliant, and inspection ready with thousands of essential solutions that cover a wide range of needs within your core safety program. Our team of innovation specialists follows industry trends and considers customer challenges in order to develop new or improved solutions to meet customer needs.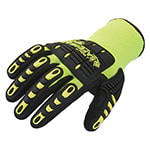 SAFEGEAR® PERSONAL PROTECTIVE EQUIPMENT
Keep your workers visible and protected with J. J. Keller's NEW SAFEGEAR® proprietary line of affordable, comfortable PPE, available with in-house imprinting for your convenience and budget:
Safety vests and high-visibility PPE
Gloves, hard hats, glasses, & earplugs
Cooling gear & protective workwear
Women's fit PPE
Flame- and arc-resistant clothing
Accessories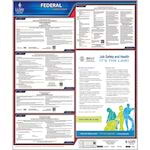 LABOR LAW POSTERS
Streamline your labor law posting program:
Federal & state combo or 2-poster set, plus specialty and workplace policy posters
NEW environmentally-friendly poly material
Add-on Labor Law Poster Update Service subscription that provides:

Automatic delivery of FREE revised posters anytime a mandatory change occurs
Access to the Labor Law Poster Management Center to manage your account and communicate with remote workers

Electronic postings for off-site and remote workers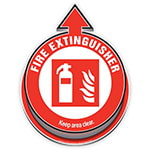 SIGNS & LABELS
Choose from an unmatched selection of signs to identify hazards and communicate safety messages:
Signs: admittance/exit, vehicle, traffic, warehouse, chemical, fire extinguisher, forklift, equipment and more
Labels: shipping, GHS, HMIS, NFPA, hazardous waste, and more
Customize your signs with 8 sign builders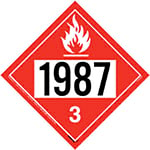 PLACARDS
Choose from our unmatched selection of placards and accessories, with innovative solutions to address placarding challenges, all backed by our subject-matter experts who ensure our placards meet regulatory and industry standards:
Flip-file placards
Single placards (pre-printed 4-digit, blank and worded)
Holders* and accessories
*J. J. Keller has developed a NEW proprietary Universal Placard Holder to prevent blowout during transit.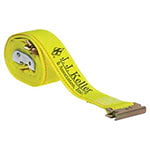 CARGO SECUREMENT
Protect your drivers and cargo from falling or shifting cargo:
J. J. Keller brand straps – winch, logistic ratchet, and driver assist
Dry van supplies – cargo bars, straps, jack bars
Flatbed supplies – straps, binders, chains
Accessories – ladders, corner & edge protectors, and more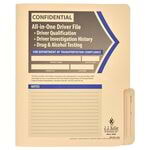 FORMS
Keep your business compliant with forms:
Shipping papers
Log books and vehicle inspection forms
Checklists
Employment forms
Custom options available to add your logo or company name
And more!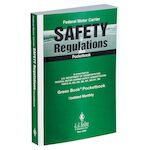 HANDBOOKS
Choose from dozens of handbooks covering critical topics:
Vehicle inspections
OSHA safety
Hazard communication
Hazardous materials
FMCSRs
And more!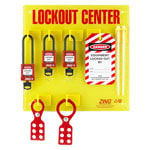 OTHER SUPPLIES
Choose from thousands of additional products, including:
Accident kits & cameras
First aid kits
Active shooter/active threat response kits
Load signs & warning flags
Spill control products
Lockout/tag
Procurement Solutions
A procurement solution is a seamless electronic connection between your company and J. J. Keller. Our flexible solutions help you easily find the safety compliance solutions you need, efficiently place orders, and control spend.
Whether you utilize a procurement solution — such as Ariba, Coupa, Workday, or other system — or not, J. J. Keller Procurement Solutions integrate seamlessly to help you ensure only approved items are purchased, contracted prices are accurate, and visibility into spend is consistent.
ACCOUNT MANAGEMENT
J. J. Keller Procurement Services offer an easy way to order safety and regulatory compliance products and manage spend. A dedicated team of J. J. Keller experts is available to answer your questions and address any concerns.
AUTOMATION
We offer a full suite of procurement system integrations, including EDI, cXML, and punchout, allowing you to save time and money by automating all steps of procure-to-pay.
INVENTORY MANAGEMENT
Set up an automatic replenish threshold or receive notifications and shipments at set intervals. We'll make sure all locations of your company have the supplies they need when they need them!
PERSONALIZED ONLINE ORDERING
Simplify the buying process for your company with a customized online ordering experience. Ensure your company is purchasing the right items at the right price with our personalized website.
Product Questions & Answers