Interested in learning more about this service? Call
833-708-4633

to talk with a compliance specialist today!
J. J. Keller® Construction Consulting Services
Expert insight into your regulatory responsibilities for specific jobsites and work zones.
Read more.
In construction, the work environment is constantly changing. A hazard present on the jobsite one day may still be present the next, depending on the stage of construction you're in and the number of contractors you have on site.
One of the best ways to protect your employees, eliminate hazards, and ensure compliance is to continuously analyze your jobsite conditions.
With the help of our safety and compliance services and programs for the construction industry, you can:
Reduce accidents and liability
Lower workers' comp costs
Ensure regulatory compliance
Minimize fines and litigation
Control insurance premiums
Avoid violations and audits
Increase profitability
Stay current on industry best practices
I'd like to learn more!
Talk with a compliance specialist today at: 833-708-4633 or fill out the form and we'll get in contact with you.
Key Benefits
Regulatory Expertise
We're experts in safety consulting services and training. With 63+ years in business under our belts, 70+ regulatory specialists on our team, and 15,000+ products and services at hand, we're well-equipped to help you get safety and compliance challenges off your plate.
Service Approach
You can expect extraordinary service from highly knowledgeable industry professionals.
Customized Programs
We build programs based on your specific needs such as reporting, site assessments, audits and training that educate your personnel on how to do their jobs safely and that satisfy OSHA requirements pertinent to your operation.
Included in all programs:
Initial assessment
Customized training curriculum development
Safety and compliance calendar
Audit/intervention support
Expert on-demand assistance
Monthly J. J. Keller® regulatory webcasts
Discount on J. J. Keller® products
Training points for J. J. Keller® online training
Subscription to the KellerOnline® interactive safety management tool
---
Programs and Services
Our programs and services are based on an ongoing schedule. They are structured, cost-effective, and designed to keep you in compliance with regulations that apply to your construction activities — at a fraction of the cost of a full-time employee filling this role.
Safety & Compliance Management Program for Construction
A dedicated consultant will start by identifying your company's regulatory risk areas and will deliver continued oversight, program management, records review and training outlined in your safety and compliance calendar. To help you manage your risk areas more effectively, you'll receive a suite of J. J. Keller® resources.
OSHA Safety & Compliance Assessment for Construction
An experienced consultant will visit your jobsites to identify areas that need attention and discuss ways to improve them. You'll learn how to implement a more effective training program for your personnel and subcontractors, and you'll receive a roadmap for ongoing compliance with 29 CFR 1926.
OSHA Policy & Records Review for Construction
One of the most effective ways to guard against employee injuries, and avoid recordkeeping fines, is through a periodic policy and records review. But you don't have to conduct the review internally. With this service, you can save time and resources, and comply with 29 CRF 1904.
How the service works:
An experienced J. J. Keller consultant will review your OSHA incident records for an agreed-upon timeframe.
Your consultant will conduct a thorough review of your policies and records, to identify any problem areas and advise you on a remedial course of action.
You'll receive recommendations on how to surmount your OSHA recordkeeping challenges, so you can avoid them in the future and improve your overall safety program.
Third Party Prequalification Service
J. J. Keller can help your company get approved by third-party prequalification providers — such as ISNetworld®, PICS®, PEC®, ComplyWorks®, or others — via our Third Party Contractor Prequalification Service for Construction. By getting approved, you'll be much better positioned to compete for prime construction contracts.
How the service works:
The prequalification process is often complex and includes detailed, written manual requirements. Let us complete the documentation for health and safety programs and procedures for you!
We'll work closely with you to close any compliance gaps that could become problematic in the future.
We can either manage the complete process or provide portions of it to supplement your internal work; either way, you'll receive digital copies of all materials and certificates.
If you wish, we'll monitor your account throughout the year, so you won't need to worry about keeping up with new requirements or quarterly updates.
Call us toll free at 888-473-4638 for a no-obligation discussion. Or, if you prefer, fill out the form at the bottom of the page to learn more!
---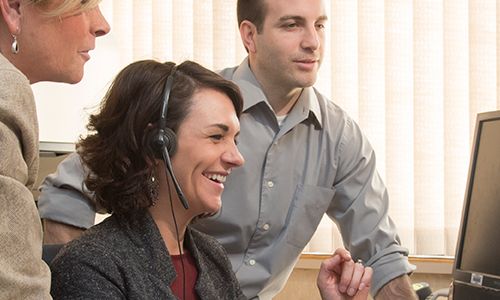 Managed Services
Let our experienced team of compliance professionals work with you to handle time-consuming compliance management for your drivers, vehicles and employees. Our specialists provide real ROI by eliminating internal costs and paying close attention to your compliance.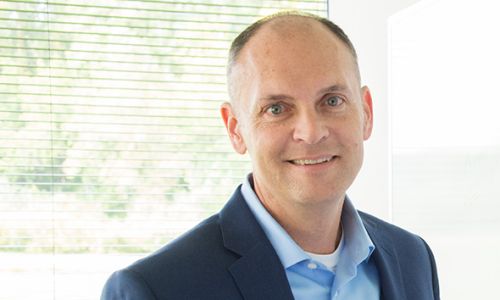 Consulting Services
Get tailored regulatory expertise at your site. Our veteran consultants bring their deep compliance and best practice knowledge to you. You can rely on our expertise in regulations enforced by DOT, OSHA, EPA, DOL and hundreds of state agencies.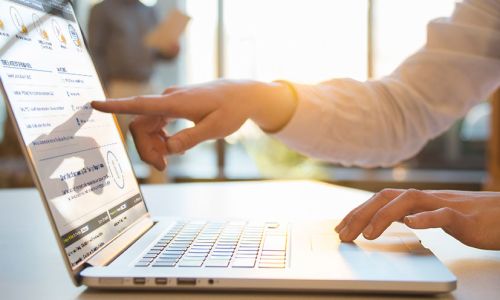 Online Services
Choose our cloud-based technology to help you manage your workplace and fleet, with anytime, anywhere access. All online services offer a dashboard and easy navigation, to keep you always abreast of regulatory compliance.
Product Questions & Answers