Interested in learning more about this service? Call
833-708-4633

to talk with a compliance specialist today!

Driver Qualification File Management Portfolio of Services
Reduce your regulatory risk. Keep your drivers qualified and compliant.
Maintaining accurate, complete, and compliant driver qualification files is a job unto itself. Why not let J. J. Keller's compliance experts manage some or all of that time-consuming work for you, so you can focus on other priorities?

With the Driver Qualification File Management Portfolio Services, you'll work directly with one of our Client Service Specialists (CSS), who share a passion for compliance and a wealth of experience, managing over 170,000 driver files annually.
Watch the Driver Qualification Services Video now!
Additional Supplemental Services
As a client of one of our driver qualification compliance services, you can choose from several supplementary services that will further improve your fleet's DOT compliance program:
MVR ordering (with standard or custom scoring)
DOT Employment Verification Ordering (Safety Performance History)
National Registry Verification
Pre-Employment Screening (PSP) Service
California Employer Pull Notice (EPN) Program Service
DOT Previous Employer Verification Service
Trust the experts to keep your drivers legally qualified to drive.
Accreditations & Certifications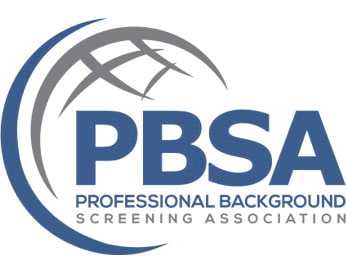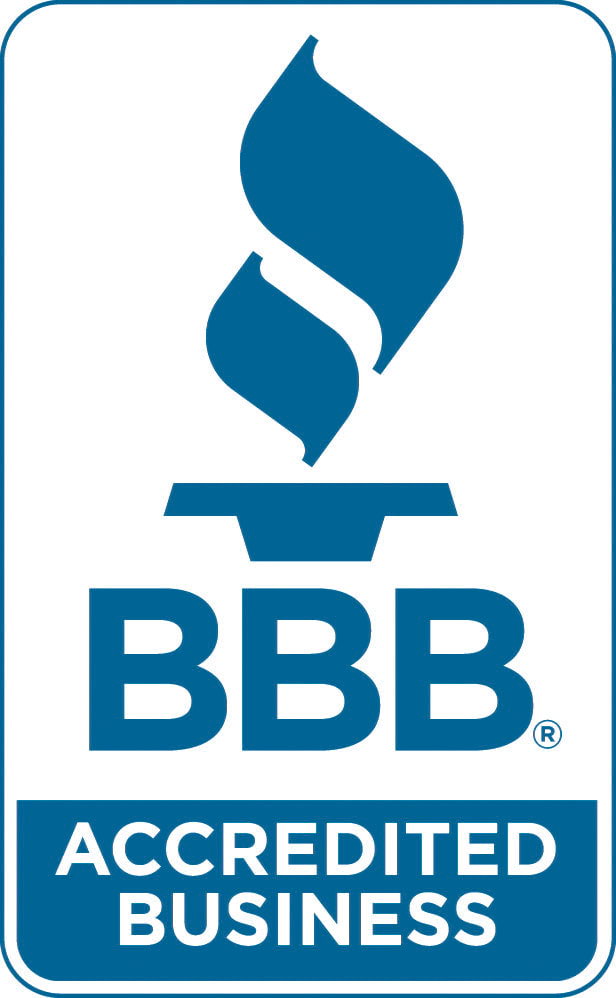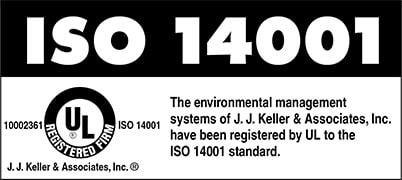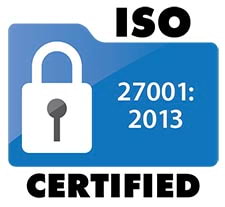 J. J. Keller DataSense Portal
The J. J. Keller DataSense™ web portal will keep you informed of the compliance work we're managing on your behalf. In addition to working directly with your assigned compliance specialist, you can access this site to get immediate information on your compliance.
Features to Improve Your Compliance:
A dashboard style interface displays your compliance levels at-a-glance with links to details.
Have direct access to details on specific employees, locations or records
Access quick links to your compliance specialist
Use the "Personal Assistant" feature to submit questions to

J. J. Keller

regulatory experts for answers or clarification
Assign role-based security and access
Self-manage employee lists, driver rosters, assets and more
Always have regulatory news and information at your fingertips
Reporting capabilities allow you to view data from different perspectives
Easily identify issues requiring immediate attention
People & Technology:
The J. J. Keller DataSense™ web portal is a comprehensive compliance resource. The combination of this new technology, our robust online records imaging network, and the direction and oversight of your compliance specialist will help you run a safe and compliant operation.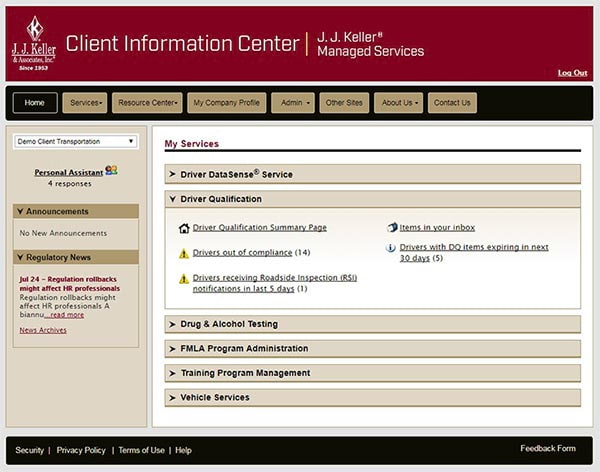 Find out how J. J. Keller can help you meet your compliance goals.
Related Events
Top Driver Qualification Misconceptions
Having qualified drivers is the key to staying off FMCSA's radar. But compliant driver qualification (DQ) records are also critical elements of your litigation defense if a driver is involved in a crash. This webcast will dive into fleet managers' top DQ misconceptions that can lead to unqualified commercial motor vehicle (CMV) drivers.
During this webcast, you'll learn about:
• Top DQ misconceptions,
• Common recordkeeping errors,
• Risks and operational impact, plus
• Best practices to stay compliant.
Who Would Benefit from Attending?
Fleet professionals - like executives, directors & safety managers who want to take their fleet safety programs to the next level.
Don't miss this opportunity to interact with our live presenters virtually and gain valuable regulatory insights on keeping compliant DQ Files. A Q&A session will follow the webcast, so please share your questions!
View all J. J. Keller Events
I'd like to learn more!
Talk with a compliance specialist today at: 833-708-4633 or fill out the form and we'll get in contact with you.