Oral-Fluid Drug Testing Services Coming Soon! Trust J. J. Keller to offer the most up-to-date solutions for your DOT Drug & Alcohol Compliance.
DOT Drug & Alcohol Testing Program Management Service
Full-service testing and file management services from experts who know DOT requirements.
Read more.
Looking for a hassle-free DOT Drug & Alcohol Testing Program Management Service? Look no further than J. J. Keller, the industry leader in compliance management. With our program, you won't waste time tracking down test results or reconciling invoices. Our experts take care of everything, from selecting the right tests to testing the right people at the right time.
Our comprehensive program includes pre-employment, random selection, reasonable suspicion, post-accident, return-to-duty, follow-up testing, and non-DOT drug-free workplace testing. We also offer full-service testing and file management services to ensure that you stay on top of DOT requirements.
With J. J. Keller, you can trust that your DOT drug and alcohol testing program is being managed by experts who are committed to your compliance and safety. Complete the form to the right now and enjoy peace of mind knowing that your testing program is in good hands.
Overall Benefits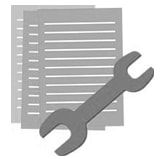 Ensure Compliance
We closely monitor regulations and manage your program to fully meet DOT requirements.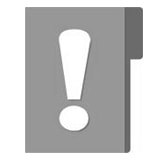 Minimize Risk & Exposure
Keep drivers on the road safe with a reliable drug and alcohol testing program.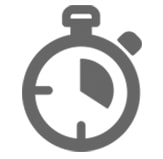 Fast Results
Receive fast notification of positive tests, so you can act immediately. 97% of test results are returned within 48 hours.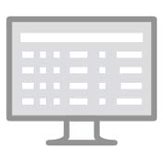 Centralized Electronic Files
Your files will be securely stored electronically, accessible 24/7 in the J. J. Keller DataSense™ web portal.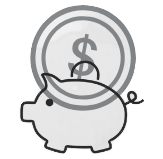 Reduced Overhead
Minimize costs of in-house expertise & relieve your accounting dept with consolidated billing (One monthly D&A testing bill).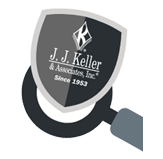 Audit Support
In the event of an audit, J. J. Keller experts will prepare your records and be available for questions throughout the process.
Support your work environment and allow your company to navigate this complex and sensitive topic by making sure you have a comprehensive, effective drug & alcohol policy.
How The Service Works
We Conduct a Policy Review
We review your policy to ensure compliance. If you don't have one, don't worry! We'll help you create one.
We Create Electronic Files & Provide an Initial Audit
We create a centralized driver database by establishing an electronic file for each driver — all file contents are saved electronically, and you have access to them 24/7 in your secure J. J. Keller DataSense™ online portal. All your operating locations will be in one database. These electronic files help us establish an initial compliance benchmark that we measure against.
We Set Up Clinics
With a nationwide network of over 8,000 clinics, we work with you to set up a clinic near you. If needed, we add additional clinics.
We Establish Drug Testing Pool
We work with you to establish your drug testing pool. Consortium services are available for owner-operators and smaller fleets.
J. J. Keller® Drug & Alcohol Testing Program Management
Going beyond the test to give you a deeper level of service and risk protection.
The J. J. Keller DataSense™ web portal will keep you informed of the compliance work we're managing on your behalf. In addition to working directly with your assigned compliance specialist, you can access this site to get immediate information on your compliance.
We Manage Ongoing Testing & Communication
Your dedicated compliance specialist will generate random selections and manage communication with clinics, laboratories and Medical Review Officers (MROs) on your behalf.
We Provide Tracking & Reporting
We provide annual statistical tracking and reporting. All driver files and paperwork are available 24/7 through the CIC portal. Your documents will be securely retained electronically at J. J. Keller and purged according to regulatory timelines.
Reports available include:
Annual Results Testing Summary — Overview of all D&A tests conducted
Testing Report by Test Reason — Details all testing completed
MIS Data Collection — Provides the drug and alcohol testing information necessary to complete the DOT's required annual drug and alcohol testing form
Random Selection Pool — List of all employees pulled for random selection pool
Random Tracking — Corporate report to track the random D&A tests
Percent Compliant — Shows the number and percent of active drivers in compliance by location
File Deficiencies Report — Drug & alcohol file deficiencies
Employee (Driver) List — Overview of drivers & their compliance status
We Help You Comply with the Drug & Alcohol Clearinghouse
J. J. Keller will help you understand and comply with the Clearinghouse regulation and how it impacts your fleet.
More than 95% of our customers choose to stay with us year after year!
Drug & Alcohol Clearinghouse
Beginning January 6, 2020, fleets will be required to query the DOT's new Clearinghouse database to identify CDL drivers who are prohibited from operating a commercial motor vehicle due to drug and alcohol violations. A query must be performed for each new driver hire, and annually for existing drivers. Fleets will also be required to report certain DOT drug and alcohol violations to the Clearinghouse database when they occur.
How We Can Help:
Report alcohol & drug violations on your behalf
Track the driver signature and receipt of annual consent for all drivers who must comply with the Clearinghouse
Run limited queries on all CDL drivers according to the regulation
Run full queries as required due to the results found in the annual limited query
Track the policy addendum receipt and maintain instructions to help the driver consent to required queries
Pre-employment query on all potential new applicants as requested
Download the helpful Drug & Alcohol Clearinghouse Checklist
Talk with a compliance specialist today at 833-708-4633. Or, fill out this form and we'll be in touch with you soon!
FAQs
What if my company doesn't have a drug and alcohol testing policy?
J. J. Keller will help you develop a DOT or non-regulated driver policy specifically for your company as needed.
Who will have access to the web site for viewing information?
Your company identifies who should have access to information based on job function and responsibility. Security measures include incryption of data and password protected access.
Will I need to be in contact with the labs and clinics?
No. J. J. Keller manages the communication with clinics and labs on your behalf.
When I call J. J. Keller regarding my account, who will be my contact?
You will be assigned a dedicated account representative with a knowledgeable backup support team.
Will I receive separate invoices from J. J. Keller, the clinics, and the labs?
No. You will receive one detailed invoice from J. J. Keller with summaries for each service provided.
How will I know when a driver/employee needs to be randomly tested?
J. J. Keller notifies the client with a traceable mail letter to the designated company contact, and follows up with a phone call to answer any questions.
What types of tests does J. J. Keller offer?
J. J. Keller offers random selection, reasonable suspicion, post-accident, return-to-duty, and pre-employment testing.
What is the turnaround time for test results?
Industry leading turnaround: 97% of tests are returned and posted on your web portal within 48 hours.
If I have a regulatory question, can I speak with a consultant?
Absolutely. J. J. Keller consultants and advisors are available via phone or e-mail to answer your regulatory questions.
How many collection sites does J. J. Keller offer?
J. J. Keller works with over 8,000+ clinics nationwide. If you prefer a clinic that is not a current partner, J. J. Keller will add that clinic to our network at no charge.
Is my company responsible for managing the correct testing forms?
J. J. Keller helps ensure that required forms are utilized, including chain-of-custody forms.
What happens after I sign the agreement to work with J. J. Keller?
A client implementation specialist will work with you and your key staff to implement the drug and alcohol testing process at your company. We'll guide you every step of the way.
What happens if my company is selected for a DOT audit?
J. J. Keller prepares your files for the audit and works closely with you throughout the process. Our goal is to help you easily pass the audit.
How do small companies meet random selection requirements?
J. J. Keller offers a consortium for small companies. Drivers are entered into a random selection pool and selected based on DOT requirements.
I have a small fleet and need to be part of a drug & alcohol pool.
J. J. Keller offers a consortium for small companies. Drivers are entered in a random selection pool based on DOT requirements. Pricing for consortium services starts at just one driver.
How many clinics do you work with?
J. J. Keller works with over 8,000 clinics nationwide. We are constantly adding new clinics. Contact a compliance specialist today to better understand our network of clinics.
What are your support hours if my driver is in an accident?
Our compliance specialists are available 24/7 to help clients determine if a post-accident test is needed.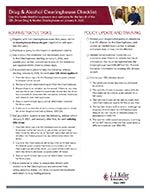 Free Drug & Alcohol Resources
Learn more about this service to see how J. J. Keller can help protect your company, reduce your risk and improve your safety & compliance.
Product Questions & Answers