Interested in learning more about this service? Call
833-708-4633

to talk with a compliance specialist today!
Base Plate Renewal Service
Let us proactively manage your base plate renewals!
Read more.
The J. J. Keller® Base Plate Renewal Service relieves you of tasks associated with renewing your base plates. You can focus on your day-to-day operations knowing that your vehicles are operating legally and you always have access to a clean, accurate and organized asset list.
Partnering with J. J. Keller will help you:
Get your vehicles plated faster
Elminate the complexities of dealing with multiple state base plate regulations
Ensure your vehicles are operating legally
Centralize processes and have full visibility of your assets
Save valuable time
Overall Benefits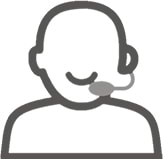 Passionate Associates
Our compliance specialists have practical knowledge of the complex processes required to properly plate your vehicles.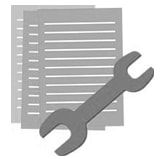 Attention to Detail
We work to get you organized, making sure all the necessary info is captured. We also communicate when renewals are due to ensure your vehicles are always road ready.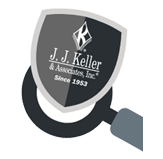 Audit & Intervention Support
In the event of an audit or intervention, J. J. Keller experts will provide guidance and support.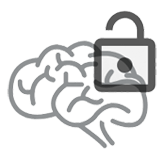 Regulatory Knowledge
By partnering with us, you'll tap into an entire network of subject-matter experts who are ready to help you achieve your unique goals.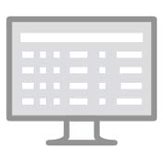 Secure Web Portal
Use your secure J. J. Keller® web portal to get immediate info on your vehicles, as well as view reports & all the work we're managing for you.
How the Service Works
We Manage Your Renewals
We proactively manage your renewals in the most efficient manner available (online, phone or email).
We Provide Customer Support
A dedicated compliance specialist will be there to provide customer support.
We Make Sure Your Inventory Info is Accurate
We ensure you have the most up-to-date inventory information.
We Give You an Asset List
We give you access to a clean, accurate and organized asset list.
We Provide Renewal Management
We provide consistent renewal management across your organization.
We Offer Support
As your assets and needs change due to ownership, lien changes, business mergers, and acquisitions, we will be there to provide ongoing support.
More than 95% of our managed service customers choose to stay with us year
after year.
Product Questions & Answers