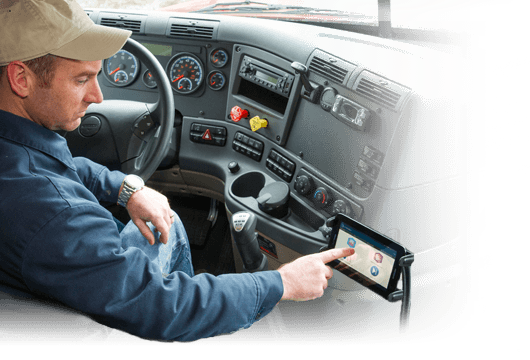 Why choose J. J. Keller for your ELogs?
You need a reliable and proven provider who can competently deliver the compliance and technical requirements demanded by law.
J. J. Keller is the only provider who offers:
60+ years of transportation safety & compliance experience
Dedicated 24/7 in-house support
11 transport editors with a combined 240 years of experience
On-site implementation
100% compliance with DOT regulations
Maximize Your Strengths
J. J. Keller® Encompass® with ELogs helps you maximize your company's strengths and address risks before they become liabilities. Consider this:
Efficiency

Streamlined workflow, elimination of duplicative processes, centralized paperless recordkeeping, alerts and notifications.

IFTA Reporting

Automated fuel tax reporting, saving you days in quarterly reporting and ensuring accuracy via quick data imports.

Mobile Flexibility

Uses technology your drivers are familiar with… their own smart devices. Our electronic driver logs will comply with the ELD mandate, which eliminates costly hardware swap outs. Only minor software updates will be required.

Fuel Savings

Quickly identify idle time, out of route miles and speeding events so you can coach your drivers to reduce fuel costs, prevent accidents and meet customer delivery demands.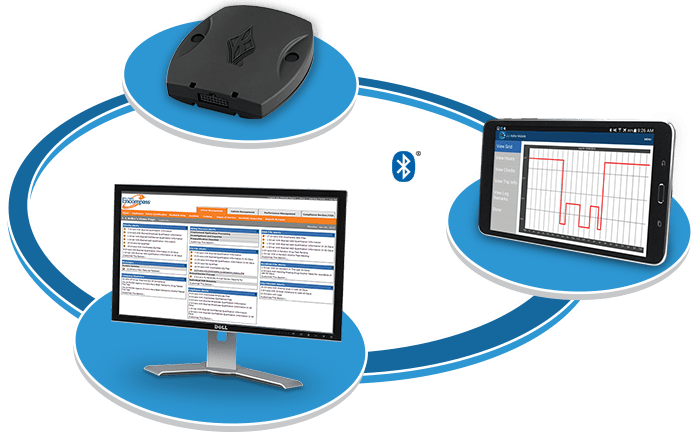 "What we found in J. J. Keller was a partner that not only offered the ELog solution we wanted, but also all the implementation and training support we needed. I can't emphasize enough the substantial training and support J. J. Keller provided to help roll out ELogs at each of our locations." Jessie Simon
Operations Manager
Ashland Valvoline
College Park, GA
Mixed Fleets Welcome

The J. J. Keller® Electronic Logging Device (ELD) works with all vehicle classes, 1-8.
---
The last 10 years have presented many challenges for trucking companies. Diversification and expanding service offerings are standard operating practice in order to gain market share. As a result, many fleets today are mixed and may have:
Company drivers and contract (for-hire) drivers
Local drivers and OTR drivers
CDL and non-CDL commercial drivers
Smaller vehicles (Class 1-6) and large trucks (Class 7-8)
Regulated and non-regulated drivers.
Fleet diversification presents companies with additional challenges for managing compliance, since they often find themselves governed by different regulatory requirements based on their varied drivers and vehicle classes.
Non-regulated fleets choose Encompass because it saves them time and money by tracking records and data unique to their operations, including customized company required documentation, credentials and assets, like forklifts, generators and scissors lifts.