Back to Press Releases
FOR IMMEDIATE RELEASE (July 26, 2018)
Trustworthy Reputation Earns J. J. Keller Better Business Bureau Accreditation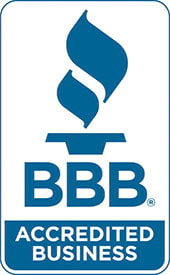 Neenah, WI - Based on its commitment to honesty, integrity and customer care, J. J. Keller & Associates, Inc. has been accredited by the Better Business Bureau.
"Earning this third-party recognition demonstrates our dedication to taking care of customers and operating ethically," said Rustin Keller, president & CEO at J. J. Keller. "Dependability and service are the values that have guided this company since it was founded by my grandfather in 1953."
Being accredited means that J. J. Keller meets the Better Business Bureau's accreditation standards for trust. These include maintaining a track record of acting with integrity, safeguarding customer data, honestly representing products and services, as well as making good faith efforts to resolve customer concerns. J. J. Keller currently has an A+ rating from the Better Business Bureau.
"This accreditation reinforces to our customers that we care about more than just doing well," Keller added. "We care about doing what's right."
About J. J. Keller & Associates, Inc.
J. J. Keller & Associates, Inc. is the nation's leading provider of regulatory, safety and compliance solutions. More than 90% of the Fortune 1000® companies rely on our expert insights to create safe work environments and simplify compliance. We are committed to helping protect lives and safeguard businesses every day. www.jjkeller.com.
For more information, contact: