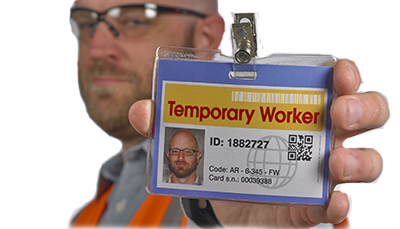 Temporary Worker Safety
Protecting the safety and health of temporary workers – those performing work for a host employer assigned by a staffing firm – is an increasingly hot topic. According to OSHA, research increasingly shows that temporary employees are at greater risk of workplace injury and illness than non-temps. The staffing agency and the host employer are jointly responsible for maintaining a safe work environment for temporary workers.
One way to do that is to make sure all temps receive adequate safety training — especially on the top 10 most frequently cited standards under the Temporary Worker Initiative:
Occupational Noise Exposure
Electrical, Wiring Methods
Guarding Floor and Wall Openings and Holes
News, Best Practices & Info
---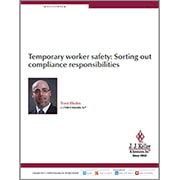 Free Temporary Workers Whitepaper
Temporary worker safety: Sorting out compliance responsibilities
Too often, neither the host employer nor the staffing agency takes on the responsibility for safety, which exposes temporary workers to serious dangers – and exposes both employers to potential OSHA fines. This whitepaper addresses how to identify who is responsible for various OSHA compliance obligations, based on OSHA guidance, regulations and policy statements. Get the free whitepaper now.
---