Roadcheck 2018
Each year during the CVSA Roadcheck event, tens of thousands of inspections are conducted. This year, Roadcheck will take place June 5-7, 2018.
J. J. Keller offers a wide range of products you can use to help keep drivers and vehicles compliant and safe, and help with any drivers or vehicles that may have been placed out-of-service.
Driver Supplies
Log Books & Inspection Reports
Services
Training
Handbooks & Manuals
Why should you take Roadcheck seriously?
Consider this … during Roadcheck 2017:
62,013 roadside inspections were conducted
Of the 40,944 Level I inspections conducted, 23% were found with Out-of-Service (OOS) vehicle violations
The driver out-of-service rate was 4.7%
The percentage of vehicle OOS violations for cargo securement was 15.7%
Ensure Compliance with J. J. Keller® ELogs®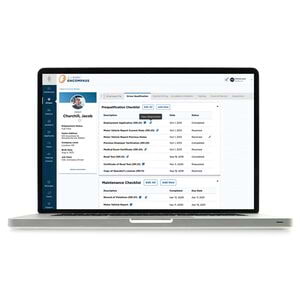 With the ELD mandate in effect as of December 18, 2017, now is the time to comply. J. J. Keller offers the most flexible, affordable ELog solution. Learn more now.