Each year during the CVSA's International Roadcheck event, tens of thousands of inspections are conducted.
Inspectors conduct inspections of commercial motor vehicles and drivers following the CVSA North American Standard Inspection Procedures, along with the CVSA North American Standard Out-of-Service Criteria and the Federal Motor Carrier Safety Regulations in the U.S., the National Safety Code in Canada, and the Official Mexican Standards in Mexico.
International Roadcheck campaign aims to:
Highlight the importance of driver pre- and post-trip inspections.
Remind motor carriers of the importance of proactive vehicle maintenance.
Affix the CVSA decal to commercial motor vehicles that successfully pass a Level I or Level V Inspection.
Remove commercial motor vehicles and drivers with out-of-service conditions from our roadways until the out-of-service condition is resolved.
Advance CVSA's efforts to ensure uniformity, consistency and reciprocity of commercial motor vehicle inspections.
Educate industry and the general public about the importance of safe commercial motor vehicle operations and the roadside inspection program.
Gather data to be reported publicly later this year.
Provide a snapshot of the out-of-service rate during a fixed period of time.
Work toward our goal of preventing commercial motor vehicle crashes, injuries and fatalities.
J. J. Keller offers a wide range of products you can use to help keep drivers and vehicles compliant and safe, and help with any drivers or vehicles that may have been placed out of service.
Why should you take Roadcheck seriously?
Consider these stats from 2023 Roadcheck event:
There were over 53,847 Level I, II and III Inspections conducted in the U.S.
The total vehicle out-of-service rate in the U.S. was 19.3%
5.8% of drivers inspected in the U.S. were placed out of service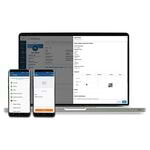 Easily Track Vehicle Inspections with J. J. Keller® Encompass eDVIR
A customizable, driver-friendly solution for managing vehicle inspections & maintenance.
Learn more.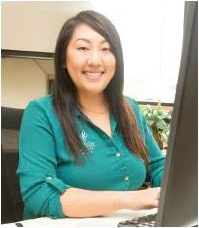 Need to Challenge a Roadside Inspection Violation?
Let J. J. Keller's DataQs Challenge Service challenge inaccurate violations & process your DataQs.
Learn More Now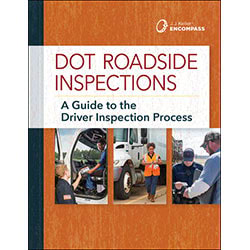 Free Roadside Inspection E-Book
Prepare your drivers and staff for a successful Roadcheck 2023 with J. J. Keller's free DOT Roadside Inspections — A Guide to the Driver Inspection Process.
Download Now