Each year during the CVSA Roadcheck event, tens of thousands of inspections are conducted. Roadcheck 2022 is scheduled for May 17-19.
This year, Roadcheck will focus on wheel ends. Wheel end components support the heavy loads carried by commercial motor vehicles, maintain stability and control, and are critical for braking. Violations involving wheel end components historically account for about one quarter of the vehicle out-of-service violations discovered during Roadcheck.
J. J. Keller offers a wide range of products you can use to help keep drivers and vehicles compliant and safe, and help with any drivers or vehicles that may have been placed out of service.
Why should you take Roadcheck seriously?
Consider this … during Roadcheck 2021:
There were over 40,000 Level I, II and III Inspections conducted in the U.S.
Of the Level I inspections conducted, 20.9% were placed out of service
The total vehicle out-of-service rate in the U.S. was 16.5%
5.3% of drivers inspected in the U.S. were placed out of service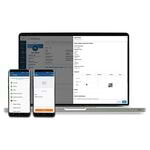 Easily Track Vehicle Inspections with J. J. Keller® Encompass eDVIR
A customizable, driver-friendly solution for managing vehicle inspections & maintenance.
Learn more.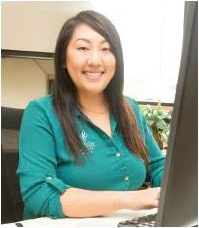 Need to Challenge a Roadside Inspection Violation?
Let J. J. Keller's DataQs Challenge Service challenge inaccurate violations & process your DataQs.
Learn More Now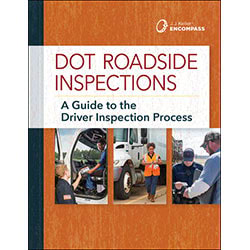 Free Roadside Inspection E-Book
Prepare your drivers and staff for a successful Roadcheck 2022 with J. J. Keller's free DOT Roadside Inspections — A Guide to the Driver Inspection Process.
Download Now