EPA takes zero guff on zero emissions
Posted December 30, 2022
The Environmental Protection Agency (EPA) has announced that, beginning with model year 2027, heavy-duty trucks will be required to meet clean air standards that are 80 percent more stringent than current requirements.
These will mark the first updates to clean air standards for heavy duty trucks in over two decades. This final rule is aimed at reducing smog- and soot-forming emissions, increasing the life of governed vehicles by up to 250 percent, and increasing emissions warranty periods up to 450 percent.
According to EPA estimates, these stronger standards will result in multiple public health benefits by 2045, including an annual reduction of:
Up to 2,900 premature deaths;
6,700 hospital admissions and emergency department visits;
18,000 cases of childhood asthma;
78,000 lost days of work; and
1.1 million lost school days.
EPA estimates that these benefits will add up to a savings of $29 billion annually.
What is EPA's Clean Trucks plan?
The Clean Trucks Plan was announced on August 5, 2021, as a three-part plan to significantly reduce levels of greenhouse gas emissions from commercial highway transportation. The plan also proposes to reduce greenhouse gas standards for heavy-duty vehicles and multipollutant standards for light- and medium-duty trucks, all beginning with model year 2027 vehicles.
This article was written by Jen Loomis of J. J. Keller & Associates, Inc.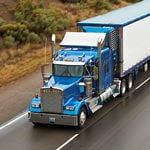 Looking for more on transportation safety?
Get the information and products you need to stay on top of industry changes and comply with regs.