3 tips on submitting your annual query requests
Posted December 31, 2020
The first annual query of the CDL Drug and Alcohol Clearinghouse (Clearinghouse) is due no later than January 5, 2021.
Employers who are subject to DOT drug and alcohol testing under 49 CFR Part 382 must request an annual query on all drivers who were in their testing program on January 6, 2020.
If an employer has not hired a new driver since the launch of the database, this may be its first experience using the system.
Below are three tips to help simplify this recordkeeping obligation:
1. Make sure the driver signs a consent form
The Clearinghouse requires a driver's consent before the employer may access information. For the annual "limited" query, consent is provided outside of the Clearinghouse through the employer. The consent must be signed before the employer is permitted access to the driver's record.
Many employers have a form that is worded in such a way that it is valid through the course of employment, rather than obtain a new release each year. In fact, some carriers require drivers to sign a consent form during new hire orientation that is valid for duration of employment, so they don't have to address it again.
2. Check your entry before submitting
When entering a query request, every keystroke makes a difference. If the database does not recognize a driver's CDL, the employer must ensure it was not an entry error on its part.
The system does not recognize:
In addition, employers should confirm the correct state of issuance was selected.
Since the Clearinghouse is linked to CDLIS, the driver's name must be entered exactly as it appears on the license.
If the CDL comes back as not verified, the problem may be where the license is "pointing." A previous license in a different state may be showing up as active. The driver will have to contact the previous state of licensing to correct the issue so the employer can request the query.
Dashes,
Symbols, or
Spaces.
3. Act on the results of the query
If the limited query indicates the driver has a Part 382 violation, the employer is required to request a full query to learn details. The employer must know whether the driver is in a prohibited status.
The full query requires that the driver have a personal Clearinghouse account to provide consent. It must be obtained within 24 hours of the limited query results, or the driver must be pulled from safety-sensitive functions until his or her status is learned.
This article was written by Kathy Close of J. J. Keller & Associates, Inc.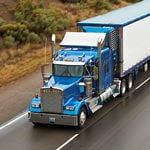 Looking for more on transportation safety?
Get the information and products you need to stay on top of industry changes and comply with regs.