FMCSA doubles random drug testing rate for 2020; alcohol rate unchanged
Posted December 28, 2019
The minimum annual percentage rate for random controlled substances testing for commercial motor vehicle (CMV) drivers requiring a commercial driver's license (CDL) will increase for 2020.
The Federal Motor Carrier Safety Administration (FMCSA) announced on December 27, 2019, that carriers must randomly drug test 50 percent of their average number of driver positions starting January 1, 2020. That's double the 25 percent average number of positions for required testing in 2019.
FMCSA also announced that the minimum annual percentage rate for random alcohol testing will remain at 10 percent.
Under federal rules, FMCSA must increase the minimum annual random percentage rate when the data received under the reporting requirements for any calendar year indicate a reported positive rate of equal or greater than 1.0 percent. Based on 2018's FMCSA Drug and Alcohol Testing Survey, the positive rate for controlled substances from random testing increased to 1.0 percent. The estimated positive usage rate for drugs in 2016 and 2017 was 0.7 percent and 0.8 percent, respectively.
Given a relatively low positive rate, carriers may feel just a small increase in the number of drivers who are no longer eligible to perform their duties due to positive test results. However, the FMCSA estimates that the economic impact of the increased positive test rate will result in a $50 million to $70 million increase in industry costs due to more drivers needing to be tested. Carriers will need to plan for these increased administrative costs, including not only the cost of testing, but a possible doubling of the time spent on notifications to drivers and related administrative work.
This article was written by Dave Lubach of J. J. Keller & Associates, Inc.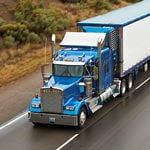 Looking for more on transportation safety?
Get the information and products you need to stay on top of industry changes and comply with regs.