EPA gives mining facilities a pass on cost coverage requirements
Posted December 6, 2017
On December 1, EPA announced it would not issue final regulations requiring hardrock mining facilities to prove financial coverage for unplanned spills and releases.
In January, EPA proposed the financial assurance regulations under section 108(b) of the Comprehensive Environmental Response, Compensation, and Liability Act (CERCLA or Superfund). However, the Agency decided not to issue final regulations, arguing that existing federal and state programs and industry practices already address the risks associated with mining facilities. EPA was under a court-ordered deadline to take final action on this rulemaking by December 1, 2017.
Section 108(b) of CERCLA gives EPA the authority to require that certain classes of facilities have the financial resources to cover the costs associated with releases or threatened releases of hazardous substances from their facilities. The requirement is intended to protect taxpayers from having to pay for expensive environmental cleanups.
EPA head Scott Pruitt said that his agency was "confident that modern industry practices, along with existing state and federal requirements, address risks from operating hardrock mining facilities." Pruitt said that additional financial assurances were "unnecessary and would impose an undue burden on this important sector of the American economy and rural America, where most of these mining jobs are based."
According to the Agency, the degree and duration of risk to taxpayers associated with the modern production, transportation, treatment, storage, or disposal of hazardous substances by the hardrock mining industry does not warrant placing financial responsibility requirements on the industry.
EPA says it considered nearly 11,000 public comments on the proposed rulemaking, including comments from state mining and environmental regulators, other federal agencies, the regulated community, and financial sectors. Many commenters said the proposed requirements would potentially interfere with state and local mining regulations, were unnecessary, and would be difficult to implement.
EPA asserts that the decision not to issue final regulations in this instance does not affect its authority to take appropriate response actions under CERCLA.
---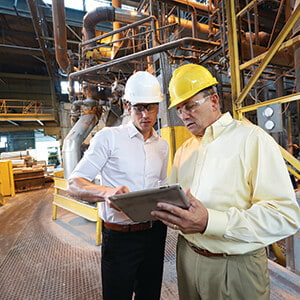 J. J. Keller's Environmental Management Program helps protect your company from the risks related to EPA Compliance.
---
J. J. Keller's FREE Workplace SafetyClicks™ email newsletter brings quick-read workplace safety and compliance news right to your email box.