Hair salon must pay $165K to fired employee who warned co-workers of chemical hazards
Posted December 11, 2015
A receptionist, who was fired illegally at a Bronx hair salon in June 2012 for telling her colleagues about the hazards of a formaldehyde-containing straightener the salon used, will be compensated for unlawful retaliation, and her former employer will take corrective action, according to a federal consent judgment obtained by the U.S. Department of Labor (DOL).
The judgment orders the defendants to pay the former employee $65,000 in lost wages and $100,000 in compensatory damages for pain and suffering. It also requires the salon to expunge the employee's personnel records of all references to this matter and her termination and, upon request, provide a written, neutral job reference.
A whistleblower investigation by the department's Occupational Safety and Health Administration (OSHA) found the salon and its owner illegally discharged the receptionist days after she gave her colleagues an OSHA fact sheet about formaldehyde hazards. The DOL filed a lawsuit in the U.S. District Court for the Southern District of New York in February 2015 after attempts to settle the matter voluntarily did not succeed.
To prevent future violations, the judgment prohibits the defendants from doing the following:
Firing or discriminating against employees who file OSHA complaints;
Blacklisting, demoting, threatening, suspending, harassing, or intimidating employees who report workplace injuries and illnesses; and
Advising employees against exercising their whistleblower rights, including contacting, speaking with, or cooperating with OSHA investigators.
Additionally, the defendants must inform employees of their whistleblower rights under the Occupational Safety and Health Act. These measures will include permanently posting an OSHA poster in a prominent spot in the workplace, distributing an OSHA whistleblower fact sheet to current employees and new hires, and certifying that employees have received this information.
Within 21 days, the defendants must allow a department representative to enter the salon during work hours to read to the employees and to the salon owner, who must be present, a statement regarding workplace whistleblower rights.
---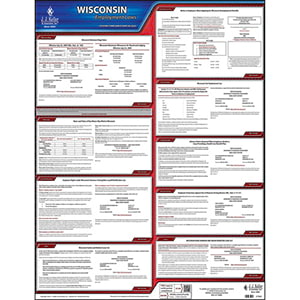 J. J. Keller's State & Federal Employment Law Posters help you meet state and federal labor law posting requirements.
---
J. J. Keller's FREE HRClicks™ email newsletter brings quick-read human resources-related news right to your email inbox.