Managing your DOT random testing during unprecedented times
Posted November 13, 2020
End-of-year holidays and vacations often throw a wrench into a motor carrier's plans to notify drivers of DOT random testing. Then add in a national health emergency such as COVID-19, and your annual testing may fall short.
Carriers subject to 49 CFR Part 382 must meet the minimum annual testing rates, 50 percent for drugs and 10 percent for alcohol, by the last day of the year. With only a few weeks remaining in 2020, it is important to consider your last selection and the timing of notifications if you haven't already.
If a motor carrier procrastinates on scheduling tests, it may run into issues with increased deliveries over the holiday season, vacations, and company shutdowns.
COVID-19's impact on your FMCSA testing
COVID-19 became an obstacle early in 2020 for many in fulfilling their random testing obligations. The pandemic continues to be a hindrance for some as cases spike nationally.
An enforcement notice posted mid-year by the Federal Motor Carrier Safety Administration (FMCSA) addresses these difficulties. FMCSA states that employers capable of meeting the random testing requirements under §382.305 must continue to do so. However, the agency realizes that motor carriers in some locations may be unable to comply due to the ongoing impacts of the emergency.
As a result, the agency may exercise discretion when enforcing:
The minimum annual random testing rates, and
The requirement to administer the random tests reasonably throughout the calendar year.
But as FMCSA stated in its guidance, "This Notice is not intended, and should not be perceived, as suspending the current random testing requirements."
Document the circumstances
Instead, FMCSA clarifies that employers must continue to select at the current annual testing rates and attempt to spread the random tests evenly throughout the calendar year. If the public health emergency prevents a motor carrier from complying with §382.305, it must document the specific reasons for non-compliance, such as:
No available options for testing. An example might be testing facilities in the region were closed or had a shortage of testing personnel. Motor carriers should document these circumstances, along with actions taken to find an alternate testing site.
Drivers unavailable for testing. If a driver is selected but is unavailable due to a leave of absence, such as quarantine or contracting COVID-19, this should be documented. As with any LOA, the dates should be noted to show the inability to notify the driver.
Driver layoffs. If tests were not spread evenly through the calendar year due to prolonged or intermittent driver furloughs, the employer should explain the impact of COVID-19 on its operations (e.g., X-number of drivers laid off for a specified time period affecting the testing cycle).
During motor carrier investigations occurring in calendar year 2021, enforcement will take into consideration the motor carrier's documented reasons for random testing violations in 2020 and may exercise enforcement discretion.
This article was written by Kathy Close of J. J. Keller & Associates, Inc.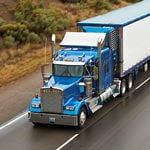 Looking for more on transportation safety?
Get the information and products you need to stay on top of industry changes and comply with regs.