Canada's Minister of Transport names ELD certification body
Posted November 5, 2020
Canada's Minister of Transport has recently named FPInnovations as an electronic logging device (ELD) third-party certification body. FPInnovations is the first accredited third-party certification body authorized to test and certify that ELDs meet Canada's technical specifications.
FPInnovations was required to meet a rigorous set of criteria established by the Standards Council of Canada to become an accredited certification body. ELD providers will need to contact FPInnovations for details on how to submit their devices for testing and certification. As FPInnovations starts testing and certifying ELDs, the company will list approved and certified ELD providers on its website. Transport Canada will also maintain a list of tested and certified ELDs/ELD providers.
Once FPInnovations tests and certifies an ELD, the company will provide the ELD provider with a certification number. The certification number must be embedded in the ELD's software.
Canada's ELD mandate is effective on June 12, 2021, and as of that date, only tested and certified ELDs may be used in Canada.
This article was written by Heather Ness of J. J. Keller & Associates, Inc.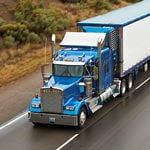 Looking for more on transportation safety?
Get the information and products you need to stay on top of industry changes and comply with regs.