FMCSA: Changing DVIR requirements in proposed bus regulation plan
Posted November 18, 2019
Requirements for how commercial bus drivers would submit driver vehicle inspection reports (DVIRs) would change under a proposed plan by the Federal Motor Carrier Safety Administration (FMCSA).
FMCSA is proposing to rescind a requirement that bus drivers submit DVIRs when the driver has neither found nor been made aware of any vehicle defects or deficiencies following an inspection.
Current regulations require that drivers of passenger-carrying vehicles submit DVIRs even if there are no vehicle deficiencies to report. The proposed rule eliminates the need for filing, and thus motor carriers maintaining in their records, a no-defect DVIR.
Drivers of property-carrying vehicles have been exempt from needing to complete no-defect DVIRs since late 2014.
FMCSA estimates the change would save drivers of passenger-carrying commercial motor vehicles 2.4 million work hours per year, resulting in a $74 million cost savings for motor carriers across the industry.
The public will have 60 days to comment on the proposed rule upon publication in the Federal Register, at docket number FMCSA-2019-0075 at the Federal eRulemaking Portal.
This article was written by Dave Lubach of J. J. Keller & Associates, Inc.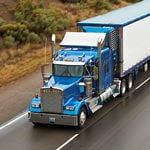 Looking for more on transportation safety?
Get the information and products you need to stay on top of industry changes and comply with regs.