CVSA 2023 Brake Safety Week results
Posted October 20, 2023
North American inspectors conducted 18,875 commercial motor vehicle inspections during the Commercial Vehicle Safety Alliance's (CVSA) Brake Safety Week, which ran from August 20-26. Of the total inspected vehicles, 12.6 percent (2,375) were placed out of service for break-related violations and removed from roadways.
Top violations of Brake Safety Week 2023
The majority of out-of-service (OOS) violations were issued for stand-alone brake violations and for failing the 20 percent defective brakes criterion:
Failing the 20 percent defective brakes criterion (defective brakes equal more than 20 percent of service brakes) – 1,394 (58.7 percent)
Stand-alone brake violations – 1,127 (47.5 percent)
Steering axle brake violations – 295 (12.4 percent)
A vehicle is automatically placed out of service if the inspector finds loose air tanks, corroded holes in a spring brake housing, broken drums, inoperative tractor protection valves, etc., or if there are a combination of service brake violations that combined fail to meet the 20 percent brake criterion.
Brake Safety focus – Lining/pad violation
In addition to OOS violations, inspectors also focused on brake lining/pad violations. Brake lining/pad violations can lead to serious problems if left unaddressed and can qualify as OOS violations combined with other brake violations or if found on the steering axle.
This year, inspectors checked for violations concerning:
Brake lining/pad cracks, contamination, and voids; and
Loose, worn, or missing brake lining/pads.
Inspectors found brake lining/pad violations for 261 towed trailer units and 379 power tractor units.
Brake Safety Week participant results
Of the 18,875 commercial motor vehicle inspections held across 56 U.S., Canadian, Mexican states/provinces/territories, there were:
18,031 U.S. inspections with 2,240 brake-related out-of-service inspections,
1,372 Canadian inspections with 134 brake-related out-of-service inspections, and
9 Mexican inspections with 1 brake-related out-of-service inspection.
Next year's Brake Safety Week will take place from August 25-31, 2024.
This article was written by Lucero Truszkowski of J. J. Keller & Associates, Inc.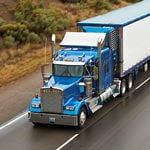 Looking for more on transportation safety?
Get the information and products you need to stay on top of industry changes and comply with regulations.