States will deny or downgrade CDLs and CLPs based on Drug and Alcohol Clearinghouse violations
Posted October 8, 2021
The FMCSA announced a final rule that will require state driver's licensing agencies to deny commercial driver's license (CDL) and commercial learner's permit (CLP) issuance, renewal, upgrade, or transfer for any driver that has an unresolved violation in the Drug and Alcohol Clearinghouse. Additionally, existing CDL and CLP holders will have their licenses downgraded while they are in prohibited status in the Clearinghouse. Drivers can have their prohibited status removed by completing the return-to-duty process, which includes being evaluated by a substance abuse professional, completing required education and/or treatment, and having a negative return-to-duty drug and/or alcohol test.
Previously, it was up to employers to ensure that drivers with drug or alcohol violations weren't driving CDL CMVs, but FMCSA has found through their auditing and investigation processes that some employers were choosing to ignore violations and allow prohibited drivers to continue driving.
This final rule is slated to go into effect on November 8, 2021, and states are expected to comply by November 18, 2024.
Other highlights of the rule
Additionally, as a result of the rule, local enforcement will now have access to information. Currently, only state-based MCSAP (Motor Carrier Safety Assistance Program) enforcement personnel have electronic access to a CDL or CLP driver's Clearinghouse status during a roadside intervention. A driver found to be in a prohibited status is placed out of service. With the regulatory changes, a non-MCSAP traffic enforcement officer will see whether the driver can lawfully operate a commercial motor vehicle via the downgraded status.
Another change brought on by this final rule is that drivers who are charged with a DUI but not convicted of the offense will no longer be able to have the offense expunged from the Clearinghouse. Previously, drivers who were not convicted in a court of law could have the DUI removed from their record. Now, the driver will need to complete the return-to-duty process in order for FMCSA to remove the prohibited status from the Clearinghouse. FMCSA has added the option for the driver to enter into their Clearinghouse records information showing that they were not convicted so that future employers can take that information into account when making a hiring decision.
This article was written by Jen Loomis of J. J. Keller & Associates, Inc.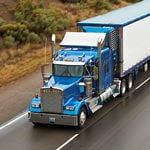 Looking for more on transportation safety?
Get the information and products you need to stay on top of industry changes and comply with regs.