CSA violation list updated in time for September snapshot
Posted October 15, 2020
The list of severity-weighted violations appearing in the Safety Measurement System (SMS) Methodology was updated in late September to better align with the roadside inspection program. The violations are a key part of the algorithms used to score motor carriers and drivers under the Compliance, Safety, Accountability (CSA) enforcement program.
The Federal Motor Carrier Safety Administration's (FMCSA) updated methodology:
Added 63 violations,
Removed 4 violations, and
Updated the descriptions of 34 violations.
These changes took effect in the SMS with the September 25, 2020 snapshot.
What changed?
Many of the revisions are best described as "housekeeping." High-level citations were replaced with more descriptive violations. For instance, "Operating a CMV without a CDL" now has multiple violations beneath it identifying specific violations for failing to have the proper endorsement for the vehicle being operated.
One of the more notable additions relates to information provided to roadside inspectors from the CDL Drug and Alcohol Clearinghouse. Inspectors can see whether a CDL driver is prohibited from performing a safety-sensitive function, and consequently, place the driver out of service. The roadside inspection report would cite "390.3E - Prohibited from performing safety sensitive functions per 382.501(a) in the Drug and Alcohol Clearinghouse." The violation is now scored under CSA, using a severity value of 10, the highest possible.
This article was written by Kathy Close of J. J. Keller & Associates, Inc.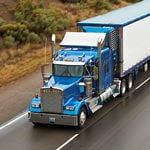 Looking for more on transportation safety?
Get the information and products you need to stay on top of industry changes and comply with regs.