NIOSH studies safety and health implications of robot workers
Posted October 19, 2017
The National Institute for Occupational Safety and Health (NIOSH) says that the benefits and potential risks of using robots in the workplace are not fully known. The Institute's new Center for Occupational Robotics Research will address this knowledge gap and develop guidance for safe interactions between human and robot workers.
While robots are not new to the workplace, technological advancements have moved robotics past the conventional robot working in isolation to smarter, collaborative robots that work alongside humans or are even worn by human workers.
According to NIOSH researchers, 61 robot-related workplace deaths occurred between 1992 and 2015. The new Center will continue to monitor the trends in injuries associated with both conventional and emerging robotics technologies.
NIOSH plans to partner with academia, industry, and government to establish risk profiles of robotic workplaces, identify research needs, and conduct research to improve the safety, health, and wellbeing of humans working with robots. In addition, NIOSH supports the development and adoption of consensus safety standards for robotic technologies. The Center's first formal partnership was formed on October 5, 2017, with OSHA and the Robotics Industry Association.
---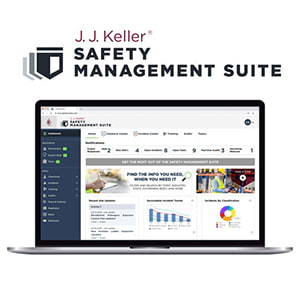 The J. J. Keller® Safety Management Suite, formerly KellerOnline®, provides safety professionals with the tools and applications to help drive performance, reduce risk, and ensure compliance.
---
J. J. Keller's FREE Workplace SafetyClicks™ email newsletter brings quick-read workplace safety and compliance news right to your email box.