Extended leave not always a reasonable accommodation
Posted October 12, 2017
Every story has at least two sides. When it comes to providing extended leave to an employee, even after exhausting 12 weeks of leave under the Family and Medical Leave Act (FMLA), the Equal Employment Opportunity Commission (EEOC) feels that doing so would be a reasonable accommodation under the Americans with Disabilities Act (ADA). The Seventh Circuit Court of Appeals, on the other hand, has recently opined that extended leave is not reasonable.
The case revolved around an employee who took 12 weeks of FMLA leave for back issues. At the end of those 12 weeks, the employee underwent surgery. He asked his employer to continue his medical leave, as he would need two to three months more leave to recover from the surgery.
The employer denied the request and terminated him.
The employee was told he could reapply for a job when he was medically cleared to work. About three months later, he was cleared to work, but instead of reapplying, he filed a claim alleging that his employer had discriminated against him because it failed to provide a reasonable accommodation — namely a three-month leave of absence after his 12 weeks of FMLA leave had expired.
Despite the EEOC's views, the court found for the employer. It posed that leave does not give an individual with a disability the means to work, it excuses him from working. A medical leave spanning multiple months does not permit the employee to perform the essential functions of his job. The inability to work removes a person from ADA's protections.
How much leave is reasonable?
This $6,000,000 question remains somewhat unanswered. While this court ruled that multi-month leaves were not reasonable, it did indicate that a brief period of leave could be a reasonable accommodation in some circumstances. Someone with arthritis, for example, may be able to do a given job even if, for brief periods, the inflammation is so painful that the employee must stay home. Intermittent time off or a short leave of absence — say a couple of days or even a couple of weeks — may, in appropriate circumstances, be reasonable.
The EEOC indicates that a leave of absence is reasonable if it does not pose an undue hardship, as the employee would be able to return to work after the leave.
Therefore, the debate about how much leave is reasonable continues. The Seventh Circuit covers the states of Illinois, Indiana, and Wisconsin. Be aware that other courts may not agree with this one. The EEOC most likely won't agree either, and continues its enforcement actions regarding leave. Earlier, the 10th Circuit ruled that six months of leave is not reasonable. The judge in that case is now on the Supreme Court. Whether all these factors can be considered a trend remains to be seen.
While this decision might seem to be a bonus for employers, taking such employment actions could hold risks.
Interestingly, the case did not address whether the employer engaged in an interactive process with the employee, and courts have held that foregoing this process can be seen as a violation of the ADA. While leave may be one form of accommodation, others might be effective, and this is often part of the discussion during the interactive process.
Severson v. Heartland Woodcraft, Inc., Seventh Circuit Court of Appeals, No. 15-3754, September 20, 2017
This article was written by Darlene Clabault of J. J. Keller & Associates, Inc.
---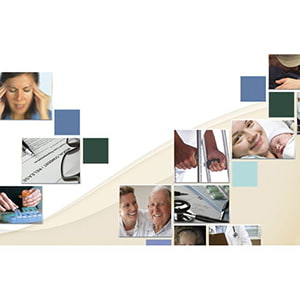 J. J. Keller's FMLA for Supervisors Training gives supervisors and managers critical Family and Medical Leave Act information.
---
J. J. Keller's FREE HRClicks™ email newsletter brings quick-read human resources-related news right to your email inbox.