Driver shortage tops list of trucking industry concerns
Posted October 24, 2017
For the first time in more than a decade, the driver shortage has topped the list of trucking industry concerns for 2017, narrowly edging the electronic logging device (ELD) mandate from the top spot.
The American Transportation Research Institute (ATRI) says its top 10 list of critical issues facing the trucking industry for this year is based on nearly 1,600 survey responses.
The driver shortage surged six spots in the annual survey; it last topped the list in 2006. The ELD mandate first appeared on the list in 2012 and surged to the top in 2016. It remains the number one issue among commercial drivers who responded to the ATRI survey, but fell to the second spot overall.
An issue that first appeared in the top 10 last year, the cumulative economic impact of government regulations, fell to number seven.
Among drivers, concern about autonomous vehicles drove its way into the top 10 but was not as highly ranked among motor carriers.
The following is ATRI's top 10 list for 2017:
Driver shortage
Truck parking
Driver retention
Cumulative economic impact of trucking regulations
Driver distraction
Transportation infrastructure/congestion/funding
Driver health and wellness
The ATRI Top Industry Issues report, which also contains strategies for addressing each issue, is available online at www.TruckingResearch.org.
The survey results were released at the 2017 American Trucking Associations' Management Conference and Exhibition in Orlando, Florida.
---
This article was written by Kathy Close of J. J. Keller & Associates, Inc.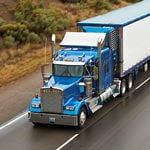 Looking for more on transportation safety?
Get the information and products you need to stay on top of industry changes and comply with regs.