Where are all the women? ATRI researches women's challenges in trucking industry
Posted September 29, 2023
In response to the confirmation that only 8.1 percent of all U.S. truck drivers are women and only 2.7 percent are over-the-road truck drivers, the American Transportation Research Institute (ATRI) Research Advisory Committee is prioritizing a women-focused research plan at the ATRI 2023 Annual Meeting.
What will the ATRI investigate?
The ATRI research investigation will explore:
The challenges the women truck drivers face,
The barriers that discourage women from considering a truck driving career, and
Strategies for overcoming industry-specific issues that affect women.
Key research approaches
Key aspects of the research will include:
National surveys and focus groups with former female truck drivers, new entrants, and truck driver veterans.

Researchers will interact with different groups to find which factors impact women who consider a trucking career.
Working with driver training schools to pinpoint recruiting and training issues that specifically impact women.
Surveys and interviews at motor carriers to find the best practices involved with hiring and retaining women truck drivers.

The ATRI acknowledges that certain fleets have more women drivers than others, so researchers will also focus on women executives in these spaces to understand impacts beyond truck driving.
Industry stakeholders who wish to be involved in this research initiative can reach out to lead Research Analyst Abbigail Huffman at AHuffman@trucking.org
This article was written by Lucero Truszkowski of J. J. Keller & Associates, Inc.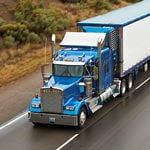 Looking for more on transportation safety?
Get the information and products you need to stay on top of industry changes and comply with regulations.