EPA Finalizes Revisions to Several Pesticide Crop Groupings
Posted September 23, 2022
The EPA is finalizing revisions to its pesticide tolerance crop grouping regulations, which allow the establishment of tolerances for multiple related crops based on data from a representative set of crops. The crop group regulations currently in 40 CFR 180.40 and 180.41 enable the establishment of tolerances for a group of crops based on residue data for certain crops that are representative of the group. The tolerances are based on data from the pesticide residues and the potential risks to human health posed by that pesticide. EPA is finalizing amendments to Crop Group 6: Legume Vegetables; Crop Group 7: Foliage of Legume Vegetables; Crop Group 15: Cereal Grains; and Crop Group 16: Forage, Fodder and Straw of Cereal Grains. The changes include changes to the terminology in the names of Crop Groups 6, 7, 15, and 16, the addition of commodities, and changes that advance international harmonization. In addition, the final changes include revisions to the subgroups for Crop Group 6 and the addition of subgroups for Crop Group 15. EPA is also finalizing amendments to the associated commodity definitions. This is the sixth in a series of planned crop group updates expected to be prepared over the next several years. This final rule is effective on November 21, 2022.
This article was written by Mishka Binns of J. J. Keller & Associates, Inc.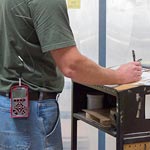 Looking for more on workplace safety?
Get the information and products you need to stay on top of industry changes and comply with regs.