HOS changes: 100 becomes 150 air-mile exception
Posted September 9, 2020
More local and regional drivers will become eligible to use a short-haul exception when the revised federal hours-of-service (HOS) rules go into effect September 29, 2020.
The four HOS areas impacted by the upcoming changes to 49 CFR Part 395 include:
The 30-minute break rule,
The 100-air-mile exception,
The sleeper-berth provisions, and
The exception for "adverse driving conditions."
The 100 air-mile exception is part two of a four-part series. The 30-minute break was addressed in a previous article.
Changes to the short-haul exception
Whenever a safety regulation is revised, drivers, dispatchers, and others at the motor carrier must have a clear understanding of the changes in order to properly apply them.
Section 395.1(e)(1) allows short-haul truck and bus drivers to keep basic time records instead of logs or electronic logging devices (ELDs) — and go without 30-minute breaks or supporting documents (like purchase receipts or bills of lading) — as long as they stay local and return to their starting location each day.
The following table summarizes the changes to the 100-air-mile exception rule:
Current / Old Rule

New Rule

Drivers must be done working within 12 consecutive hours.
Drivers must remain within a 100 air-mile radius.

Drivers must be done working within 14 consecutive hours.
Drivers must remain within a 150 air-mile radius.
The new rule does not amend the current 150-air-mile exception for non-CDL truck drivers, found in §395.1(e)(2). This exception provides additional benefits for eligible drivers, such as a twice-weekly 16-hour workday.
How will the new limits impact your operation?
The most obvious change to the exception is the distance traveled. Almost 58 statute miles will be added to the distance (radius) that both truck and bus drivers can service when using the exception. It may be beneficial to use online mapping software to find the 150-air-mile (172-statute-mile) radius around your drivers' reporting location(s).
The 14-hour workday will provide drivers with more time to spend with customers and respond to changes in market demand. Note that some short-haul drivers already have a special exemption allowing 14 hours, but those exemptions will no longer be necessary.
When using the exception, your policy will dictate whether you want drivers to maintain their own time records (such as "exemption logs"), or whether someone else in the company will create the required records.
Cautions to consider
Those taking advantage of the revised short-haul exception should weigh the pros and cons of allowing more drivers to use the exception without also using electronic logs. ELDs can simplify recordkeeping, enforcement, vehicle tracking, and the ability to track whether drivers are eligible to use the exception. The benefits of ELDs would be lost with a switch to other timekeeping methods.
This article was written by Kathy Close of J. J. Keller & Associates, Inc.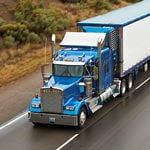 Looking for more on transportation safety?
Get the information and products you need to stay on top of industry changes and comply with regs.