UCR registration period delayed
Posted September 16, 2019
In what is beginning to become a regular occurrence, the start of the Unified Carrier Registration (UCR) period will be delayed past the usual October 1, 2019, start date.
Though there is likely some good news connected to the delay, as carriers might be paying even less than for 2020 than what was originally projected.
The UCR board submitted a comment on the proposed ruling to reduce the fees even lower than the proposed fees in the Federal Register in August. The board is recommending that fees stay the same for 2020 and 2021.
Once the final decision on the fees is published, the fees are considered official for 2020 and carriers can begin registering for three months from the opening of the registration period.
J. J. Keller will keep you informed on any of the UCR updates regarding fee and registration information.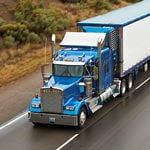 Looking for more on transportation safety?
Get the information and products you need to stay on top of industry changes and comply with regs.