May you defer an employee's absence points during FMLA leave?
Posted September 4, 2018
Like a Dan Brown novel, the FMLA is filled with unexpected twists and turns. While this can make the law interesting, it can also make it frustrating. Since employers continually strive to avoid being involved in a bellwether court case, learning how the Department of Labor's Wage and Hour Division (WHD) feels about a particular situation is generally welcome. One such situation deals with employers who apply attendance points for unexcused absences. Often, these points roll off an employee's record after a period of time. But can employers extend this period of time when an employee takes FMLA leave?
For example, let's say you apply such attendance points, and they fall off the employee's record after 12 months of active service. If an employee accumulates 18 such points, they are subject to termination. Now, let's say Joe Employee had accumulated 10 points when he began taking FMLA leave, which lasted for one month. Under the policy, those 10 points would be frozen during the FMLA leave, essentially extending the 12 months by an extra month. Thus, Joe would return from FMLA leave with the same 10 points he accrued prior to the FMLA leave, and the points may remain on his record for a total of more than 12 months. Importantly, this same policy applies to employees on other types of leave.
Does such a policy violate the FMLA?
No, according to the WHD, which indicates that the FMLA does not entitle an employee to superior benefits or position simply because he or she took FMLA leave. Likewise, an employee may, but is not entitled to, accrue any additional benefits or seniority during unpaid FMLA leave.
Removal of absenteeism points is a reward for working and therefore an employment benefit under the FMLA. Since the number of accrued points remains effectively frozen during FMLA leave under such an attendance policy, an employee neither loses a benefit that accrued prior to taking the leave nor accrues any additional benefit to which he or she would not otherwise be entitled. Such practices do not violate the FMLA, as long as employees on equivalent types of leave receive the same treatment.
If an employer, however, counts equivalent types of leave as "active service" under the no-fault attendance policy — meaning the employer counts such leave toward the twelve months necessary to remove points — then the employer may be unlawfully discriminating against employees who take FMLA leave. The employer would be treating employees on FMLA differently (and less beneficially) than employees on other forms of leave.
This article was written by Darlene M. Clabault, SHRM-CP, PHR, CLMS, of J. J. Keller & Associates, Inc.
---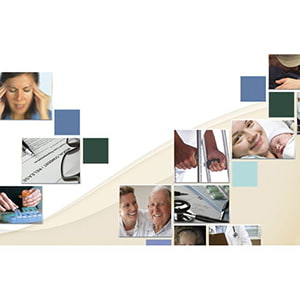 J. J. Keller's FMLA for Supervisors Training gives supervisors and managers critical Family and Medical Leave Act information.
---
J. J. Keller's FREE HRClicks™ email newsletter brings quick-read human resources-related news right to your email inbox.