Two emails did not constitute FMLA interference
Posted August 10, 2018
Every now and then, the courts come through with some useful guidance regarding the Family and Medical Leave Act (FMLA). One such case from the 6th Circuit has indicated that sending two isolated emails to an employee on FMLA leave did not rise to the level of interference.
Case in point
Stella (fictitious name), a sales employee, took intermittent FMLA leave to care for her ailing father. While on one such leave, she received two emails from her supervisor and another employee requesting that she return damaged samples as soon as possible. She was not, however, required to even check her email while on leave, and she was allowed to return the samples after she got back to work.
Fast forward five months, when it was found through a district-wide investigation, that Stella had failed to make and record the required number of sales calls on multiple dates during which she was supposed to be working. Because of this, Stella was terminated.
As former employees have been known to do, Stella sued. She argued that the two emails required her to leave her father's side and travel to return the samples, thus interfering with her FMLA leave (although she ended up mailing them in). She also argued that she was the only employee who was terminated as a result of the investigation, and that she was in the top 20 percent of the sales force.
The employer, on the other hand, argued that Stella didn't need to even read her emails and could return the samples after returning to work. Her termination months after the leave was not for low sales numbers, but for failing to record sales calls when she was expected to be working.
In siding with the employer, the court indicated that while multiple attempts at contact while on FMLA leave and demands to complete more than simple tasks could rise to the level of unjustifiably disrupting an employee's FMLA leave, the two isolated (and ignorable) emails in this case did not rise to this level. The employer had a legitimate, nondiscriminatory reason for terminating Stella that was unrelated to her taking leave.
Takeaway
While some employers believe that no contact may be made to employees while on FMLA leave, that is not true. As this case illustrates, a couple of emails that could be handled after leave won't likely be an issue, but be careful not to go too far. Asking where a file is, for example, is not the same as asking an employee to work on a file.
Nowlin v. Nova Nordisk, Inc., et al., Sixth Circuit Court of Appeals, No. 17-5507, February 28, 2018.
This article was written by Darlene M. Clabault, SHRM-CP, PHR, CLMS, of J. J. Keller & Associates, Inc.
---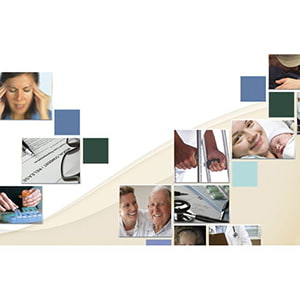 J. J. Keller's FMLA for Supervisors Training gives supervisors and managers critical Family and Medical Leave Act information.
---
J. J. Keller's FREE HRClicks™ email newsletter brings quick-read human resources-related news right to your email inbox.