NIOSH to develop updated recommended exposure limit to inorganic lead
Posted August 27, 2018
The National Institute for Occupational Safety and Health (NIOSH) published a request for information in the August 21 Federal Register asking for materials to aid its evaluation of the scientific data on inorganic lead. The Agency intends to develop updated recommendations on the potential health risks, medical surveillance, and recommended measures for safe handling of inorganic lead, and to establish an updated Recommended Exposure Limit (REL).
Inorganic lead is a naturally occurring soft, gray metal used in various forms. According to NIOSH, occupational exposure to inorganic lead occurs in a wide range of industries, including construction, smelting and refining, firing ranges, automobile repair, electronic waste recycling, and metal recycling. Significant occupational exposures to inorganic lead are through inhalation, ingestion, and through the skin, principally through damaged skin.
NIOSH says it needs to obtain materials, including published and unpublished reports and research findings, to evaluate the possible health risks of occupational exposure to inorganic lead.
---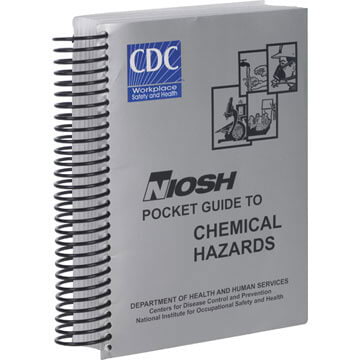 J. J. Keller's NIOSH Pocket Guide to Chemical Hazards - September 2010 Edition helps you protect your workers' health, prevent overexposure to chemicals, and respond to emergencies.
---
J. J. Keller's FREE Workplace SafetyClicks™ email newsletter brings quick-read workplace safety and compliance news right to your email box.