Crunch time for drug and alcohol clearinghouse preparation
Posted July 12, 2019
Only months remain before the Commercial Driver's License (CDL) Drug and Alcohol Clearinghouse deadline arrives.
The rule creating the clearinghouse was published in December 2016, giving motor carriers three years to prepare for implementation. Years have turned into months, and the time is running short for carriers to integrate the processes into their DOT drug and alcohol testing program.
Effective January 6, 2020, the rule requires employers and their service agents to populate the clearinghouse with:
Their employees' DOT drug and alcohol violations under Part 382 of the Federal Motor Carrier Safety Regulations, and
Verification of a CDL driver's completed steps in the DOT return-to-duty process.
In addition, once the clearinghouse is launched, motor carriers must request queries on applicants and existing CDL drivers using the database. However, before the process can begin, motor carriers must take certain steps.
Clearinghouse checklist
Key areas need to be addressed by motor carriers as they move toward the deadline. The following checklist may assist in preparation:
Driver training: Prior to January 6, 2020, provide drivers with:



An explanation of the inquiries performed by employers (Section 382.701);
Driver procedures on signing up for access to the clearinghouse;
Information on how drivers may obtain a copy of their clearinghouse records (Sections 382.707, 382.709);
Procedures for correcting information in the database (Section 382.717);
An awareness that state licensing authorities will have access to the database (Section 382.725); and
Clarification on a driver's obligation to notify a current employer(s) (in writing) of DOT testing violations occurring under a different employer (Section 382.415).

Administrative tasks: No later than fourth quarter 2019:



Driver authorization,
Record retention, and
Actions taken when a violation is discovered.

Service agents: No later than fourth quarter 2019:



Perform pre-employment and annual driver queries, and
Provide information to the clearinghouse on behalf of the motor carrier.
---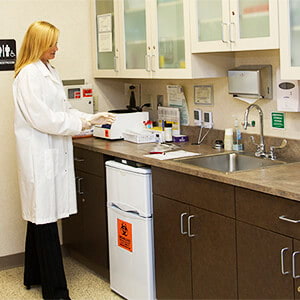 J. J. Keller® DOT Drug & Alcohol Testing Program Management Service gives you the peace of mind that comes from knowing the job is being done right by an industry leader in compliance management.
---
J. J. Keller's FREE Transport SafetyClicks™ email newsletter brings quick-read safety and compliance news right to your email box.