CSB issues final report on fatal incident involving methyl mercaptan release
Posted July 19, 2019
The U.S. Chemical Safety Board (CSB) issued its final report into a fatal 2014 incident involving a methyl mercaptan release at a Texas facility that killed four workers. The report includes key lessons related to emergency planning and response, process safety management systems, and process safety culture.
In the middle of the night on November 15, 2014, nearly 24,000 pounds of methyl mercaptan escaped through two valves in a poorly ventilated manufacturing building at a Texas facility. Although one of the workers made a distress call, both died, unable to escape from the building. Four additional operators responded to the distress call and entered the building. Two of those workers succumbed to the toxic vapor, while two others survived.
Although the facility has since been closed, the CSB says the incident offers important lessons for the chemical industry, relating to the following areas:
Emergency Response: The emergency response efforts at the facility were disorganized and placed operators, emergency responders, and potentially the public at risk.
Process Safety Management System: While the company created its own corporate process safety management system, the investigation found that the facility site did not effectively implement it, nor did it formally evaluate its process safety culture before the November 2014 incident.
Process Safety Management Deficiencies: The company's corporate process safety management system did not identify, prevent, or mitigate significant process safety deficiencies at the Texas facility that contributed to the incident.
Employee Incentive Program: The company's bonus structure may have disincentivized workers from reporting injuries, incidents, and "near misses."
---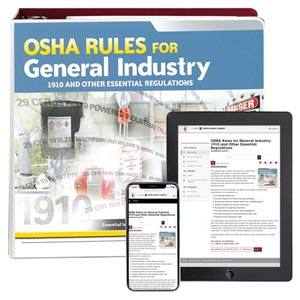 OSHA Rules for General Industry: 1910 and Other Essential Regulations puts OSHA's workplace safety regulations in a reader-friendly format.
---
J. J. Keller's FREE Workplace SafetyClicks™ email newsletter brings quick-read safety and compliance news right to your email box.