No CDL? No FMLA for you!
Posted July 26, 2018
Larry had been performing his job as a packer/handler just fine when he applied for a promotion to an equipment operator. This new position required him to have a Commercial Driver's License (CDL), and he was given three months to obtain one. He accepted the challenge.
Then life stepped in. While he was in the process of obtaining the CDL (which requires passing a written exam and physical, obtaining a learner's permit, and passing a driving test), Larry broke his leg. He requested and was given FMLA leave.
Before his leave ended, however, the company terminated him for failing to meet the deadline for obtaining the CDL.
Being none too happy with this outcome, Larry sued, arguing that the termination interfered with his FMLA rights.
The employer argued that the only reason Larry was terminated was his failure to pass the CDL driving test (the last task) by the deadline while he was on leave. The employer also indicated that even if Larry had been on FMLA, that fact would not, in any way, have changed its decision to terminate him.
The court found that the employer's testimony constituted direct evidence that it required Larry to complete the CDL requirements while on FMLA leave, which constituted work, and that it terminated him for his failure to complete these assigned work tasks while on leave.
Requiring an employee to work while on leave from work, however, is the definition of interference with an employee's FMLA rights. Therefore, the court ruled in favor of the employee.
The lesson to be learned from this case is that, the concept of "working" for purposes of the FMLA can include taking steps to fulfill a requirement for a promotion.
Lay v. Louisville-Jefferson County Metro Government; No. 3:17-cv-00100, District Court for the Western District of Kentucky, May 25, 2018.
---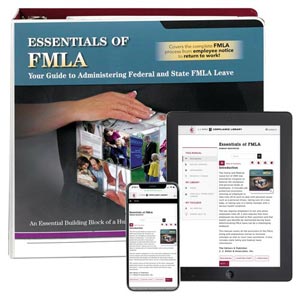 Learn more about products and services that provide you with confidential, consistent, high-quality leave management on our FMLA resource page.
---
J. J. Keller's FREE HRClicks™ email newsletter brings quick-read human resources-related news right to your email inbox.