FMCSA again delays several provisions of CDL med card rule
Posted June 22, 2021
The Federal Motor Carrier Safety Administration (FMCSA) again extended the compliance date for several provisions of its Medical Examiner's Certification Integration final rule.
The compliance date for these provisions had previously been postponed for three years and was scheduled to take effect June 22, 2021. The most recent final rule pushes the implementation date back to June 23, 2025.
FMCSA and State Driver's Licensing Agencies (SDLAs) need the additional time to make information technology changes.
What is being delayed?
The agency is delaying the process of directly transmitting a CDL driver's medical exam results from the medical examiner's (ME) National Registry account to FMCSA. When the rule is implemented June 23, 2025, the agency will transmit the exam results to the Commercial Driver's License Information System (CDLIS) for the SDLA to receive electronically and include on the driver's record. This process will bypass the step requiring the driver to submit the medical card to the SDLA.
What is the current process?
The existing process of submitting medical certifications to the state remains intact for four more years. It is more manual and requires actions on the part of the medical examiner, driver, motor carrier, and SDLA.
The following steps remain in place through June 22, 2025:
MEs provide CDL drivers with a copy of a medical card.
Motor carriers obtain a copy of the medical card from either the driver or ME.
Motor carriers verify the ME is listed on the National Registry based on information on the medical card.
CDL drivers submit a copy of the medical card to the SDLA within a few days of the exam.
CDL drivers carry a copy of the medical card for 15 days following the exam.
SDLAs process the medical card within ten days of receiving it from the driver so it appears on the motor vehicle record (MVR).
Motor carriers retain a copy of the medical card as temporary proof of the driver's certification (no longer than 15 days).
Motor carriers obtain an MVR within 15 days of the exam that shows the most recent medical exam.
This article was written by Kathy Close of J. J. Keller & Associates, Inc.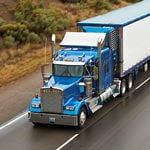 Looking for more on transportation safety?
Get the information and products you need to stay on top of industry changes and comply with regs.