FMCSA gives drivers more time to renew med cards and licenses
Posted June 17, 2020
The Federal Motor Carrier Safety Administration (FMCSA) extended two Covid-19 enforcement notices relating to medical certifications and driver's licenses. The enforcement notices, due to expire on June 30, 2020, have been extended through September 30, 2020.
Medical certification
Drivers who are subject to medical qualification requirements in Part 391 may continue to operate a commercial motor vehicle (CMV) with an expired medical certificate and any required medical variance, provided:
The medical certificate and medical variance were valid as of February 29, 2020;
The medical certificate was issued for at least 90 days; and
The driver has not been diagnosed with a disqualifying medical condition since his or her last medical exam.
If the terms of the waiver are met, the driver may continue to operate a CMV with the expired certification until September 30, 2020.
Driver's licenses
The policy to extend expired driver's licenses for the operation of CMVs applies to all licenses types (Commercial Learner's Permit, Commercial Driver's License (CDL), and non-CDL licenses).
A driver may continue to operate a CMV with an expired driver's license provided it was valid on February 29, 2020, and it expired or was downgraded due a lapse in medical certification since March 1, 2020. However, the driver must otherwise be qualified to operate a CMV in accordance with §391.11.
This article was written by Kathy Close of J. J. Keller & Associates, Inc.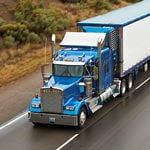 Looking for more on transportation safety?
Get the information and products you need to stay on top of industry changes and comply with regs.