EPA proposes to codify reversal of "once in, always in" policy
Posted June 28, 2019
On June 25, EPA proposed regulatory text stating that a major source of hazardous air pollutants (HAP) may reclassify as an area source at any time after taking steps to limit emissions. A "major source" emits 10 tons per year or more of a single HAP or 25 tons per year or more of a combination of HAP.
The proposal would implement EPA's reading of the Clean Air Act (CAA) discussed in its January 2018 guidance memo, "Reclassification of Major Sources as Area Sources Under Section 112 of the Clean Air Act." The guidance withdrew the Agency's 1995 "once in, always in" policy, which stated that any facility subject to national emission standards for hazardous air pollutants (NESHAP) as a major source would always remain subject to those standards unless the source reduced its maximum emissions below major source thresholds before the first substantive compliance data.
Under EPA's reading of the CAA, sources of HAP previously classified as major sources may be reclassified as area sources when the facility limits its potential to emit (PTE) below major source thresholds using an enforceable permit or other mechanism. There is no time limitation.
The Agency says the proposal would relieve reclassified facilities from regulatory requirements intended for much larger emitters and encourage other sources to pursue innovations in pollution reduction technologies, engineering, and work practices.
EPA will accept comment on the proposal for 60 days after publication in the Federal Register.
---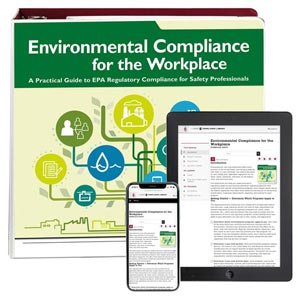 J. J. Keller's Environmental Compliance for the Workplace Manual addresses major environmental issues, including permitting, planning, and training.
---
J. J. Keller's FREE Workplace SafetyClicks™ email newsletter brings quick-read safety and compliance news right to your email box.