Lead dust hazard levels lowered for floors, window sills
Posted June 26, 2018
On June 22, EPA released a proposal to lower the dust-lead hazard standards for lead in dust for floors and window sills. If finalized, the action would change the dust-lead hazard standards from 40 micrograms per square foot (µg/ft2) and 250 µg/ft2 to 10 µg/ft2 and 100 µg/ft2 on floors and window sills, respectively. EPA is not proposing to change the definition of lead-based paint at this time.
The lead-dust hazard standards apply to most pre-1978 housing and child-occupied facilities, such as day care centers and kindergarten facilities. The lower standards will affect firms conducting renovation and repairs to target housing, anyone who trains workers to renovate or repair these properties, and anyone who wishes to sell or lease target housing.
Under the Toxic Substances Control Act (TSCA), EPA must establish hazard standards for dust contaminated with lead, which can be a major source of lead exposure in children. Lead dust can be created when lead-based paint deteriorates or is disturbed during renovation, repair, or repainting. EPA set the first standards for lead dust in child-occupied housing in 2001. Since that time, new scientific evidence has emerged to indicate adverse effects to human health at lower blood levels.
Young children are particularly vulnerable to the adverse effects of lead to their growing nervous systems. Lead exposure can damage the brain and other developing organs.
The docket for this proposed rule will stay open for 45 days once the rule is published in the Federal Register. The public may provide comments at the Federal eRulemaking Portal using docket # EPA-HQ-OPPT-2018-0166.
---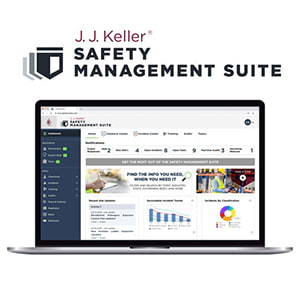 The J. J. Keller® Safety Management Suite, formerly KellerOnline®, provides safety professionals with the tools and applications to help drive performance, reduce risk, and ensure compliance.
---
J. J. Keller's FREE Workplace SafetyClicks™ email newsletter brings quick-read workplace safety and compliance news right to your email box.