Can you deny FMLA leave to an employee who won't quit smoking?
Posted June 21, 2018
Rocky was a good employee, and had been for years. Unfortunately, he had chronic asthma. He was approved for and had used intermittent FMLA leave for this condition. He had also used up all his accrued paid time off. Selma, the company leave administrator, recently discovered (from Rocky) that part of his treatment was to stop smoking. That was to begin almost a year ago. He, however, continued to smoke heavily. His supervisor had been complaining of the demands Rocky's unexpected absences put on the department, and on the company as a whole. Selma now wondered what actions the company could take, including termination.
While it seems logical for an individual to do what it takes to get healthy, being human isn't always that clear cut or easy. While you may think it logical that an individual should reap whatever negative consequences derive from choosing poor habits, employment laws like the FMLA do not see it that way. The FMLA contains no provisions that allow employers to deny the protections on the basis that an employee's (or family member's) condition is self-inflicted in any way. If you are a covered employer, the employee meets the eligibility criteria, and the reason qualifies (no matter what the source), the employee is entitled to FMLA leave for that reason.
One employer learned this lesson the hard way.
An employee chose to ignore his health care provider's advice and decided to not take all his prescribed medications. The employer contended that "the FMLA did not apply because [the employee] would not have needed medical leave had he been more conscientious in following his physicians' recommendations."
The court, however, generally indicated that the FMLA applies if an employee has a medical need for leave at the time he requests time off, even if he could have managed his life better to avoid needing time off.
If this were not the case, employees and family members who suffer ailments due to unhealthy habits would risk their rights under the law, and where would/could that line be drawn? How many cookies, for example, would it take for an employer to deny FMLA protections to an employee who suffers from diabetes and other diet-related impairments? Despite the numerous and various workplace wellness programs, failure to take care of oneself does not undermine one's FMLA rights.
Therefore, if you have an employee who decides to take on risky behaviors, even those such as extreme bungee jumping or fire walking, if he or she gets hurt while engaged in such activities, he or she would still have FMLA rights.
Cuff v. Trans States Holdings, Inc., et al.; 7th Circuit Court of Appeals, No. 13-1241, September 19, 2014.
This article was written by Darlene M. Clabault, SHRM-CP, PHR, CLMS, of J. J. Keller & Associates, Inc.
---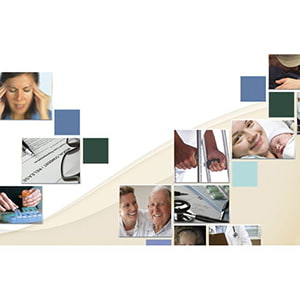 J. J. Keller's FMLA for Supervisors Training gives supervisors and managers critical Family and Medical Leave Act information.
---
J. J. Keller's FREE HRClicks™ email newsletter brings quick-read human resources-related news right to your email inbox.