Canada's ELD mandate effective June 12 with one year educational enforcement
Posted May 7, 2021
Canada's electronic logging device (ELD) mandate, slated to be effective on June 12, is experiencing a slight detour. The mandate will still be effective on that date, but enforcement will be delayed.
On May 5, 2021, the Canadian Council of Motor Transport Administrators (CCMTA) issued a message for industry letter regarding the ELD enforcement strategy. The message states that the jurisdictions plan to support the mandate through a period of progressive enforcement without penalties, including elevated education and awareness until June 12, 2022.
The educational enforcement period will give carriers more time to obtain and install certified ELDs.
While the CCMTA's statement does provide some details surrounding the length of the enforcement period, the exact details may vary by jurisdiction. For example, Quebec and Manitoba have provided details as to their enforcement plans and timelines. Quebec will not enforce the ELD mandate until June 2022. Manitoba has indicated it will be taking a staged approach:
Stage 1: June 2021 to December 2021, educational enforcement.
Stage 2: December 2021 to June 2022, warnings to drivers and carriers who are required to use ELDs but are not in compliance (full enforcement starting June 2022).
J. J. Keller is monitoring the jurisdictions' enforcement plans and will post updates as they become available.
This article was written by Heather Ness of J. J. Keller & Associates, Inc.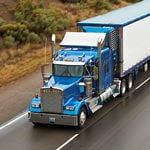 Looking for more on transportation safety?
Get the information and products you need to stay on top of industry changes and comply with regs.